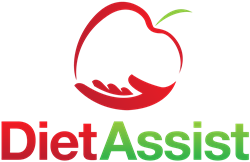 If everyone followed the simple steps in this report then the obesity in the UK would be a thing of the past,
(PRWEB UK) 25 July 2013
In the report, they explain how to lose weight by addressing the 10 most common factors which cause people to be overweight.
NHS guidelines say that weight loss requires a person to eat fewer calories than they burn off, and recommends a safe rate of weight loss is 0.5kg to 1kg (1lb to 2lb) per week.
For most men, this means no more than 1,900kcal a day. For most women, no more than 1,400kcal. 
Although this is good advice, DietAssist believes that it is by no means the end of the story.
Their report suggests that overeating is just a symptom and that just cutting back to the right number of calories to lose weight is not enough for long term success.
To succeed long term, say DietAssist, it's necessary to address a variety of areas. Their report lays out 10 easy to follow ways to tackle things like cravings, exercise levels, portion sizes, staying motivated and avoiding sabotage from family and friends.
The report gives detailed explanations on each of the 10 most common areas that most people need to address so that they know how to lose weight and keep it off permanently.
Paul Howard, co-creator of the DietAssist programme, said, "It's amazing how taking simple steps, like the ones in this report, can have a significant and long lasting effect on someone's behaviour towards food and dieting."
"If everyone followed the simple steps in this report then the obesity in the UK would be a thing of the past."
DietAssist believe that just about everyone can lose weight, provided they are in the right mindset. This involves building motivation and determination, which can be increased by the regular use of simple techniques.
About DietAssist
DietAssist is collaboration between certified therapists, Rob Woodgate and Paul Howard, who are experts in the psychology of the mind and predicting how the brain will respond in different situations.
With over 20 years experience of helping people to lose weight effectively, they designed the 12-module DietAssist programme to teach people how to take control of their thoughts and behaviours to achieve long-term weight loss success. DietAssist is designed to work alongside any weight loss programme or sensible eating plan.