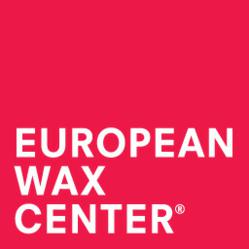 Phoenix, AZ (PRWEB) July 11, 2013
European Wax Center Phoenix Desert Ridge is happy to announce a new money saving option for waxing in Phoenix, Arizona. Now, first time guests to European Wax Center can receive a complimentary Wax Offer.
With the Wax Offer men may receive an ear, nose, or eyebrow wax, while women may receive a underarm, eyebrow or bikini waxing in Maricopa County, Arizona. This great offer lets Phoenix guests experience and see the difference between European Wax Center and other waxing facilities for themselves.
At European Wax Center Phoenix Desert Ridge, they use their patented purple Comfort Wax that was exclusively designed in Paris and only sticks to the hair, not skin, to ensure virtually pain-free hair removal in Desert Ridge, AZ. This Wax Offer is valid for all first time guests to European Wax Center.
Guests who are interested in learning more can call (480) 473-0058 or stop into European Wax Center Phoenix Desert Ridge in Shade at Desert Ridge at 21050 N. Tatum Blvd., Suite C-106, Phoenix, AZ, 85050.
About European Wax Center
European Wax Center was founded by siblings David Coba, Joshua Coba and Jessica Coba in 2004, and is now recognized as a leader in comfortable and healthy body waxing. The Cobas developed the ultimate wax experience that features the all natural COMFORT WAX™ developed in Paris and the 4 Steps to Gorgeous™ process -- Cleanse, Prepare, Wax, Rejuvenate. As well, features include a clean, professional environment, full-privacy Wax Suites, and exceptional service exclusively for EWC guests. Now, luxurious waxing can be incorporated into everyone's regular routine and skincare regime. European Wax Center enables everyone to feel pampered, beautiful and sexy. For more information about European Wax Center or to inquire about owning a franchise log onto waxcenter.com or like us on Facebook at http://www.facebook.com/EuropeanWax and twitter @EuropeanWax.