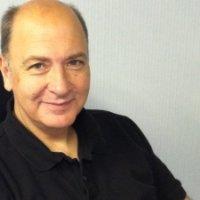 Over the years I've never seen a better time to start a business than when the market is starting to pick up from a downturn
Cincinnati, Ohio (PRWEB) July 01, 2013
The Bloomberg Consumer Confidence Index shows consumer confidence improving and the Economy is showing signs of recovery so Jim Hunter President of the House Doctor's handyman franchise believes now is the time to move forward if you are considering starting your own business.
Everyone knows timing can be everything so entrepreneurs should take heed when House Doctor's President Jim Hunter says now is the time to start your business. Jim, a serial entrepreneur, has a better handle than most on new business starts.
A native of Scotland Hunter says, "I've been involved with a number of business start ups on both sides of the Atlantic and one thing I've learned is that the time you start in an economic cycle can matter."
According to the Bloomberg Consumer Confidence Index consumer confidence has climbed as Americans' views on the economy improve and that Hunter believes signals a great time to start a business.
Hunter continues, "Timing doesn't always dictate whether you'll succeed or fail but if you start a business at the right time in the economy's cycle it can make it easier to get your business off the ground. Over the years I've never seen a better time to start a business than when the market is starting to pick up from a downturn."
With economic indicators at last showing us coming out of one of the worst recessions in history the best time to start your business could indeed be now. Hunter added, "During a downturn a lot of companies go away. As the market then starts to improve there are not enough companies to service the growing needs of customers. It's simple, start your business now and seize the opportunities that will come your way as the economy gets stronger."
ABOUT HOUSE DOCTORS:
For more than 15 years, House Doctors, a 90-plus-unit professional handyman service, has brought commercial property owners and homeowners high standards of customer service, reliability, and quality workmanship. Every House Doctors handyman location is independently owned and operated. Today, House Doctors continues to expand throughout the United States by offering franchise opportunities.
Visit our site for more information on a House Doctors franchise opportunity.
For more information on becoming an entrepreneur with your own franchise, visit Jim Hunter's blog at http://franchisehousedoctors.blogspot.com/.