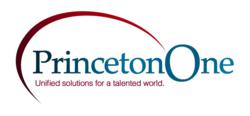 The perfect next step in the evolution is the partnership with PrincetonOne.
Skillman, N.J. (PRWEB) July 01, 2013
PrincetonOne, a total recruitment services provider based in Skillman, N.J., announced today its recent merger with Des Moines, Iowa, executive search firm, Vermillion Group, effective July 1, 2013. The merger will broaden PrincetonOne's U.S. market presence, increase its team of dedicated recruitment professionals and further expand the industries in which it recruits.
"We are thrilled to have Vermillion Group on board with us," said PrincetonOne President and CEO Dave Campeas. "Their long history of superior service and innovation will have a significant, positive impact on the overall growth strategy of PrincetonOne, and we look forward to a very successful future together."
Founded in 1992 by Mike Vermillion, Vermillion Group has grown into one of the largest single-site recruiting firms in Iowa. Over the past 21 years, its recruitment professionals have focused on developing career-enhancing relationships with business communities across the country. As it moves forward and operates as a PrincetonOne office, the Vermillion Group team will continue to offer the same exceptional service to its clients and candidates.
"The reason for the Vermillion Group's long and successful history in the executive placement industry is our daily commitment to provide creative solutions and services to our customers," said Vermillion Group President Mike Vermillion. "The perfect next step in the evolution is the partnership with PrincetonOne. PrincetonOne will broaden our capabilities for the benefit of our valued clients. After all, our top priority is to provide excellent talent, which will ensure our client companies continuing success."
The Vermillion Group merger is the second transaction of its kind in 2013 for PrincetonOne, after Management Recruiters of Myrtle Beach Inc. became the company's 13th location in January of this year. PrincetonOne plans to continue seeking new opportunities to expand its national recruiting presence and expertise through additional company mergers.
The Vermillion Group team will join PrincetonOne as the company's 14th location. While PrincetonOne's recruitment specialists maintain relationships within their local markets, all offices are able to fulfill client and candidate needs nationwide. A complete list of PrincetonOne's offices can be found at http://www.princetonone.com/contact.html.
About PrincetonOne
Headquartered in Skillman, N.J., PrincetonOne is a talent services company that creates and implements innovative solutions for unmet recruitment and retention needs. PrincetonOne provides clients with a cohesive strategy for recruiting, retention, staffing assessment and organizational development. Through a comprehensive suite of services, including executive search, recruitment process outsourcing (RPO) and contract staffing, PrincetonOne delivers unified recruitment solutions and measurable results for more than 1,000 clients around the world. For more information, visit http://www.princetonone.com.