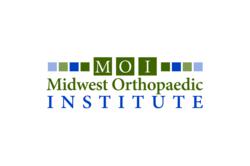 The most important thing to remember when treating children is patience. It takes time for kids to trust you, so you have to continually reach out to them on their level.
Sycamore, IL (PRWEB) July 02, 2013
Midwest Orthopaedic Institute has expanded its team of orthopaedic specialists with the addition of Dr. Laura Lemke, the area's first Pediatric Orthopaedic Surgeon. Dr. Lemke earned her MD from Southern Illinois University School of Medicine, where she also completed an Internship and Residency in Orthopaedic Surgery. She was fellowship-trained in Pediatric Orthopaedic Surgery at Children's Memorial Hospital/Northwestern University Feinberg School of Medicine, and is a member of the Pediatric Orthopaedic Society of North America and the American Academy of Orthopaedic Surgeons.
Dr. Lemke treats children of all ages, from newborns to adolescents, who are struggling with a range of orthopaedic conditions. "Children are not small adults. They have unique deformities and musculoskeletal issues related to growth and development," says Lemke. "I see problems related to all areas of the body--scoliosis, congenital abnormalities, hip dysplasia, club feet, traumatic injuries, and much more."
Dr. Lemke is eager to bring her expertise to the multi-disciplinary team of specialists at Midwest Orthopaedic Institute. "I feel very fortunate to be joining a practice that represents every orthopaedic sub-specialty. With the addition of pediatric orthopaedics, MOI has the capabilities to provide care for the entire community," says Lemke.
Dr. Lemke is now accepting patients at the Midlands Medical Office Building at 2111 Midlands Court in Sycamore. Visit Midwest Orthopaedic Institute's website to learn more, or call (815) 758-0000 to schedule an appointment.