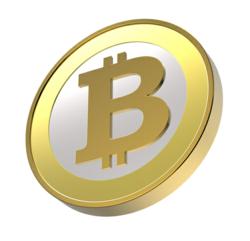 Forex experts at ForexMinute claim that Bitcoins trading prices are far above than several other financial assets like Gold, Silver, Stocks, etc
London UK (PRWEB) July 01, 2013
The leading online portal for Forex news, ForexMinute is buoyant about the bright future of Bitcoins, a revolutionary crypto-currency. Bitcoins started to trade in May 2010 with bitcoinmarket.com and soon after that in August 2010, mtgox.com opened Bitcoins trading. Now, Bitcoins are megahit among traders as there has been unprecedented appreciation of the value of the virtual currency.
According to the various sources the exchange rate of BTC vs. USD is up by about +230,000 %, and up on a monthly average of +60%. The unprecedented appreciation is still here despite the correction that happened from June 2011 to date. Forex experts at ForexMinute claim that Bitcoins trading prices are far above than several other financial assets like Gold, Silver, Stocks, etc.
Jonathan Millet, the co-founder of the online portal says, "We are helping out traders do Bitcoins trading by bringing tools and tips from the experts in the industry and enhance their skills and knowledge. Knowledge is power when it comes to Forex trading – we leverage our visitors and subscribers with the latest Bitcoins newsand expertly written articles and blogs on Forex trading as well."
ForexMinute has reported that from child delivery centers to universities, a large number of institutions have started accepting Bitcoins - such a wide acceptance augers a bright future for Bitcoins and traders. To update themselves traders need to visit ForexMinute's online portal and enrich their knowledge base.
About ForexMinute
ForexMinute, the world's leading Forex news and views portal, has become a one-stop solution provider for Forex traders and brokers as well as Bitcoins news. It provides all the required tools to individuals to become a professional Forex trader. Also, it helps Forex brokers provide high-end user-friendly trading experience to traders with an array of resources e.g. financial news by the minute, fundamental analysis, technical analysis, Forex tools and others.
For more information, visit http://www.forexminute.com or call +1 800 758 5780.
You can have the ForexMinute newsletter delivered to you each trading day. Simply sign up today. You will be kept up to date on the latest market action. It's free and simple -http://www.forexminute.com/newsletter.