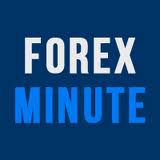 Mr. Millet brings years of experience and provides useful tips for Forex traders on how to increase wealth doing wise Forex trading
London, UK (PRWEB) July 03, 2013
Jonathan Millet, a distinguished Forex writer and co-founder of ForexMinute, a leading online portal for Forex news, claims that traders should improve their knowledge by reading the latest financial market news to avoid any losses. He is of the opinion that knowledge is power when it comes to Forex trading and traders must know how to cut their losses opting safer trading methods. Mr. Millet brings years of experience and provides useful tips for Forex traders on how to increase wealth doing wise Forex trading.
Mr. Millet states that to cut Forex losses, traders should know how to detect a bad trade; however, for such knowledge they need to update themselves and read the latest financial market news. Traders cannot afford to be emotional and make swift decision when to exist from the trade to avoid any losses that may incur if they stay bullish. They must know that when a trade is nearing a reversal point, it is a bad omen and an indication that they should give up.
'Gamblers Fallacy' is always there with Forex traders who incur losses in the hope that their fortune will be reversed after several bad investments; however, they need to avoid this as this would mean deep sinking in the never ending well of losses. They should not wait for total bankruptcy; rather, keep away from trading for the time being and come back when the market is moving up for the currency.
About ForexMinute.com
ForexMinute, the world's leading Forex news and views portal, has become a one-stop solution provider for Forex traders and brokers as well as Bitcoins news. It provides all the required tools to individuals to become a professional Forex trader. Also, it helps Forex brokers provide high-end user-friendly trading experience to traders with an array of resources e.g. financial news by the minute, fundamental analysis, technical analysis, Forex tools and others.
For more information, visit http://www.forexminute.com or call +1 800 758 5780.
You can have the ForexMinute newsletter delivered to you each trading day. Simply sign up today. You will be kept up to date on the latest market action. It's free and simple -http://www.forexminute.com/newsletter.