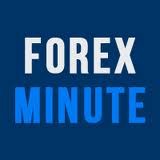 Forex trading is becoming a lucrative option for a large number of traders around the world; however, the fundamental requirement for traders is to know the latest currency exchange rates for which they look at brokers
London, UK (PRWEB) July 13, 2013
Forex trading is being carried out on a large scale; traders need to know the latest currency exchange rates – ForexMinute understands this and offers an advanced currency exchange rate tool. One of the largest financial markets on earth, the Forex market is traded in the tune of $3.2 trillion which is far higher in volume when compared with some stock exchanges like the New York Stock Exchange wherein the trading amount is a meager $55 billion on average.
Forex trading is becoming a lucrative option for a large number of traders around the world; however, the fundamental requirement for traders is to know the latest currency exchange rates for which they look at brokers. Forex brokers can now add the currency exchange rate tool being offered by ForexMinute. This online portal dedicated for Forex news, offers this tool for free for brokers so that they can use it to provide a better user-experience for traders and subscribers.
Talking about the currency exchange rate tool, Jonathan Millet, co-founder and an expert writer at ForexMinute says, "The exchange rate tools from us compares the leading currencies in the Forex market and can be completely customized according to the user's website. Thus, with our currency exchange rate tool, you can provide a better user-experience which they can then use while trading Forex."
Apart from offering various tools for brokers to help them provide better user-experience to their traders or subscribers, ForexMinute also offers Forex reviews of numerous online brokers, fundamental analysis, minute to minute financial news, technical analysis, etc.
About ForexMinute.com
ForexMinute, the world's leading Forex news and views portal, has become a one-stop solution provider for Forex traders and brokers as well as Bitcoins news. It provides all the required tools to individuals to become a professional Forex trader. Also, it helps Forex brokers provide high-end user-friendly trading experience to traders with an array of resources e.g. financial news by the minute, fundamental analysis, technical analysis, Forex tools and others.
For more information, visit http://www.forexminute.com or call +1 800 758 5780.
You can have the ForexMinute newsletter delivered to you each trading day. Simply sign up today. You will be kept up to date on the latest market action. It's free and simple -http://www.forexminute.com/newsletter.