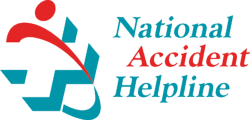 It is crucial that you get all the help and support you need.
(PRWEB UK) 5 July 2013
National Accident Helpline is recommending that people who may have been affected take action by getting help or attending an event organised by local asbestos support groups across the country. Action for Mesothelioma Day was created to remember victims of mesothelioma, and to help highlight the dangers of asbestos and the devastating affect it can have on people's lives.
Beth Powell, marketing director at National Accident Helpline, said: "It is crucial, when dealing with mesothelioma, that you get all the help and support you need. Paying medical bills or taking time off work can leave victims suffering financially as well as physically. That is where National Accident Helpline can help. We have been helping people claim the compensation they deserve for the past 20 years."
Mesothelioma is a type of cancer most often caused by exposure to asbestos, usually through inhalation of the toxic chemical. Asbestos occurs naturally, and was introduced into industry and home use because of its fire, electrical and chemical resistance, as well as being a good sound absorber. This made it popular for many practical home and industrial uses, including building insulation – which is one of the largest causes of asbestosis and mesothelioma. It is predicted that thousands more people in the UK will develop mesothelioma in the coming years, and may consider making mesothelioma claims.
Beth added: "If you think you may have been affected or know someone who has, get in touch and speak to one of our legally trained advisors, who will help you find the right solicitor to deal with your case."
To raise awareness for this important cause, National Accident Helpline has produced this useful infographic about the plight of mesothelioma sufferers.
About National Accident Helpline:
National Accident Helpline is the biggest and most experienced personal injury claims company in the UK and has been helping those injured in road accidents since 1993.