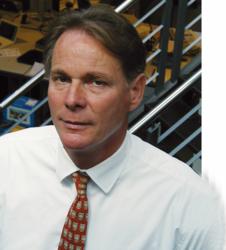 "Bruno has clearly demonstrated his talent for effectively managing sales teams during periods of extreme growth" said Omri Kohl, CEO of Pyramid Analytics
Amsterdam, Netherlands (PRWEB) July 02, 2013
In response to strong demand for its BI Office suite, the innovative business intelligence platform using industry standard SQL Server Analysis Services, Pyramid Analytics proudly announces that Bruno Saint-Cast is joining the senior leadership team.
"With Pyramid, I get the same excitement I had when joining Brio Technology, salesforce.com and Tableau several years prior to their IPOs. The unique mix of a compelling vision, superior product and ability to execute is attractive and exciting" said Saint-Cast.
Bruno Saint-Cast began his career with IBM and spent the following 25 years successfully growing European operations for several companies, including Sybase (now SAP), Brio Technology (now Oracle) and Salesforce.com. His most recent experience was with Tableau Software, where he served as Vice President of European Sales and successfully introduced Tableau to the European market.
"Bruno has clearly demonstrated his talent for effectively managing sales teams during periods of extreme growth. We are thrilled to have such a seasoned veteran lead our European sales effort." said Omri Kohl, CEO of Pyramid Analytics.
Bruno is also known as a novel writer (Le Grand Dauphin Blanc) and as the founder of 'Les Ecuries du Cœur', a charity foundation gathering French riders to finance heart surgery for children. His family runs one of the top performing Dressage Teams in France. Bruno holds an MBA from the Rouen Business School.
About Pyramid Analytics
Pyramid Analytics is a leader in innovative business intelligence applications. Through its business intelligence Office (BI Office) suite, it provides users with truly integrated reporting, analytics and dashboard functionality. The rich, integrated, web based interface enables any level of business user to easily create and share information and help their organization optimize business decisions.
Architected for the enterprise, BI Office is the perfect solution for deploying multi-dimensional and tabular OLAP cubes based on Microsoft SQL Server Analysis Services.
Pyramid Analytics is a Microsoft ISV partner, with a gold competency in business intelligence. It has headquarters in the Netherlands and operational centers in Israel, the EU and the USA.