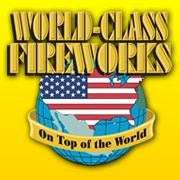 The people of Pittsburg are a part of our company and have helped make Jake's Fireworks what it is today.
Pittsburg, KS (PRWEB) July 01, 2013
Monday, July 1 World Class Fireworks, known locally as Jake's Fireworks, will officially open its new 500,000 square foot facility in the Pittsburg, Kansas Industrial Park. Three generations of the Marietta Family will be on hand to celebrate this special occasion. Grandma Helen Marietta, who recently passed, started the company in 1938 when she opened a small fireworks stand on the side of the family's country store. Now, the top consumer fireworks company in the U.S., Jake's Fireworks employs over 100 people and is a major economic contributor to the Pittsburg economy. In addition, Jake's helps churches and non-profit organizations with their fundraising by hiring them to operate Jake's Fireworks locations for approximately the one-week leading up to the 4th of July. Many churches currently part of the program make this their annual fundraiser for the year to fund mission trips and the like.
"We are honored to open our World Headquarters here in the great city of Pittsburg, Kansas, our family's hometown," Jacob Marietta, family member and owner of Jake's Fireworks, mentions. "We at Jake's feel that the people of Pittsburg are a part of our company and have helped make Jake's Fireworks what it is today."
In attendance for the special occasion will be United States Senator Jerry Moran, Kansas State Senator Jacob La Turner and Pittsburg Mayor Michael Gray. Senator La Turner will be presenting a proclamation on behalf of Kansas Governor Sam Brownback making Monday, July 1st Jake's Fireworks Day in Kansas. Jake's will also be kicking off their "Be a Backyard Hero" campaign for the Fourth of July season. The Pittsburg State University Band will perform and a fireworks demonstration will be produced.
About Jake's Fireworks:
Jake's Fireworks recently relocated its new world headquarters to the Pittsburg Industrial Park. The new 500,000 square foot, state-of-the-art facility allows Jake's to carry more inventories and have a central distribution point to serve its many outlets across the Midwest. One of Jake's proprietary fireworks is Excalibur, the #1 selling artillery shell firework of all time.
Jake's Fireworks is a family owned business and family takes Top Priority. With this in mind, Jake's is a proud partner with the Folds of Honor Foundation providing financial aid for children of fallen military men and women to complete their education. Jake's Fireworks has created a "Folds of Honor Firework" to be sold over the Fourth of July holiday in all locations. For each Folds of Honor firework sold ($30 retail), $10 will be donated to Folds of Honor to go toward scholarship opportunities for the families involved in Folds of Honor programs. Jake's Fireworks goal is to raise $250,000 for Folds of Honor Foundation Fund through the sale of the special firework.
Website: jakesfireworks.com
For Interviews and Media Contact: Butler Burdine, butlerburdine(at)yahoo(dot)com, 504-710-4001