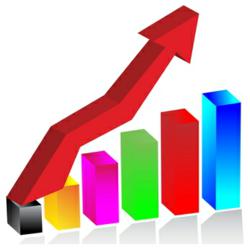 Sales conversion rate is the number of people who actually buy.
Phoenix, AZ (PRWEB) July 01, 2013
Direct response marketing has the goal of eliciting an immediate response from a website visitor. Conversion Rate Optimization (CRO) is the process of increasing the number of who actually take the desired action. It works in harmony with direct response marketing. Dynamic Search is pleased to announce a new website design service that specifically focuses on CRO.
Direct Response Marketing
Direct response marketing can have a number of specific goals in mind. It may be designed to get the visitor to buy a product or service. It may try to get the visitor to complete some sort of registration form, supplying information that can be used in later marketing efforts. Or it may encourage the visitor to register for some sort of event where marketing or sales staff can directly speak to them. Regardless of the goal, the key is to get as many visitors as possible to take the desired action. There are an unlimited number of other possibilities, but the end result is the same; immediate action is desired.
In order to successfully convert visitors to customers, a solid sales pitch is needed. The benefits presented must outweigh any perceived risks. And the page must have a strong call to action.
Conversion Rate Optimization
Put simply, conversion rate is the number of visitors who take the desired action. Sales conversion rate is the number of people who actually buy, and while it is closely related, it isn't exactly the same thing. Some products and services may be hard to sell over the Internet, requiring a more personal touch. So, a company's goal may instead be building a database of prospective clients, or encouraging people to attend a local event where they can speak to salespeople face to face. In all of these other areas where direct response marketing is used, there still needs to be a strong sales pitch, as well as an effective call to action. Whether that consists of an offer, a discount or some other incentive, the benefit of immediate action must be made clear to the visitor.
Website design can either work for or against direct response marketing. An unclear call to action, for example, may leave a visitor wondering what to do next. Or, a weak sales pitch may not give them enough incentive to register or supply the desired information. Regardless of the stated goal, it is important to make immediate action seem as vital as possible.
Dynamic Search's new web design service helps companies to refine and focus both their pitches and their calls to action, resulting in better CRO. For more information, or for a quote, please contact Asher Elran at 1-800-694-9853 http://www.webds.com