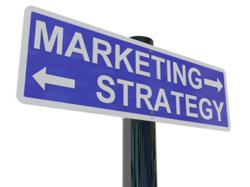 Co-citation does not require an actual link to the website
Phoenix, AZ (PRWEB) July 08, 2013
All of the major search engines are constantly working to improve the results they return for a particular search query. Google, in particular, has made the news recently with their Panda and Penguin updates. A company that is interested in Search Engine Optimization (SEO), and every company that has a website, should be keenly interested in SEO, these changes can be difficult to follow. It can seem like playing a game where the rules keep changing. Many of the old ways to enhance SEO performance are now actually penalized. However, the basis behind some of these changes is to actually benefit websites with high quality content.
In order to provide the most benefit to their SEO clients, Dynamic Search is offering a new SEO service approach. By using co-citation and outreach link earning, this program will leverage the changes in Google's search algorithm to benefit their client's SEO efforts. This program uses traditional link building techniques in conjunction with some of the newer aspects of Google's algorithm.
Co-Citation
Unlike traditional link building efforts, co-citation refers to a sort of virtual link building. What it amounts to is link building without actual links. Unlike traditional anchor text, where an associated hyperlink points to a page on a different site, co-citation does not require an actual link to the website.
For example, suppose there are three websites, A, B and C. If a page on Website A links to Website B and to Website C in correlation to each other, Google will look for similarities between B and C. If these are found, Google will now link Website B with Website C, even though there is no direct link between the two. So Website C benefits from an enhanced ranking, due to the respect it gets from both Website A and Website B, even though the only link is to Website A, and the same is true for Website B.
This new program from Dynamic Search will seek out and optimize these types of co-citation opportunities, thereby enhancing SEO for their clients.
Outreach Link Earning
Outreach link building is one of the more traditional methods of enhancing the popularity for a website. By analyzing the target audience, along with industry leaders, a search can be made to determine where these groups find applicable and related content. Once that source has been identified, Dynamic Search will reach out to that website and initiate a request to link the pages together. An important facet to this approach is to not only initiate the request, but also to follow up and then measure the results, all of which Dynamic Search includes in this program.
SEO is constantly changing and evolving, and companies need to stay abreast of the latest developments and trends. For more information, or for a quote, please contact Asher Elran at 1-800-694-9853 http://www.webds.com.