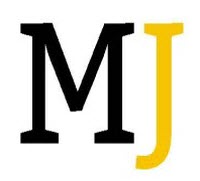 Media Jobs provides Strategic Insight for Job Seekers
New York, NY (PRWEB) July 01, 2013
Digital advertising is getting hotter. In the article, Mobile advertising revenue will continue to soar in 2013 says Gartner, MediaJobs.com presents how revenues for mobile advertising is set to leap from last year's global figure of $9.6 billion to an even bigger number this year.* In fact, mobile advertising agencies did better than what was predicted last year causing Gartner to up its projection- predicting a 400% growth by 2016.
As a global company whose mission is to bring strategic insights to people looking for promising digital media jobs, MediaJobs.com looks at trends and news such as this to help people land mobile marketing jobs faster than their competition. One of these trends is the unbelievable growth of mobile marketing market in the country.
The impressive growth and demand for mobile advertising jobs is not limited in the United States. MediaJobs.com also reveals intriguing developments in the UK mobile advertising market through its article Coming to America? The UK mobile advertising market booms.* Figures published in the article shows a walloping 148% year-to-year rise in the mobile advertising revenues. These numbers are not only enough to attract mobile advertising agencies; it is also appealing to those who want to advertise globally too.
One of the major reasons why mobile advertising is huge is the fact that people are spending more time on their tablets and smartphones. The rise of mobile viewing also plays a big role in the trend. Ooyala's Video Index for Q1 2013, which presented data from 200 million users in 130 countries, was highlighted by MediaJobs.com in the article Mobile video viewing is soaring says Ooyala.* With the rise of mobile viewing, video producers are now stampeding towards mobile. Advertising agencies will need to make a shift in their strategies which may lead to more mobile advertising jobs in the near future.
The need for creative mobile advertisers is immense as presented by MediaJobs.com in the article Why mobile advertising agencies need new generation creativity.* The rise of mobile advertising presents a challenge for ads to look good across many devices. This creates a huge demand for a new generation of talents who are looking for mobile marketing jobs and with advertisers willing to pay up to $25 to reach 1,000 viewers, the battle is bound to get fierce.
With the trends now in favor of mobile, those looking for digital marketing jobs may need to strategize well to accommodate these demands. MediaJobs.com equips strategic jobseekers with relevant news and global trends coupled with job posts to help take their experience to a more strategic level.
*Source: MediaJobs.com
January 18, 2013 mediajobs.com/mobile-advertising-revenue-will-continue-to-soar-in-2013-says-gartner/2351/
April 10, 2013 mediajobs.com/coming-to-america-the-uk-mobile-advertising-market-booms/2826/
June 20, 2013 mediajobs.com/mobile-video-viewing-is-soaring-says-ooyala/3131/
April 02, 2013 mediajobs.com/why-mobile-advertising-agencies-need-new-generation-creativity/2801/
About MediaJobs:
MediaJobs.com is a digital news platform that combines the power of news articles with job listings to bring rich context and strategic insight to jobseekers in the media landscape. MediaJobs.com provides source insider information from the hottest media companies, top players and products worldwide.