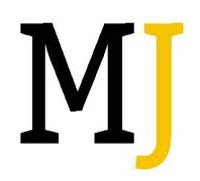 Media Jobs provides Strategic Insight for Job Seekers
New York, NY (PRWEB) July 04, 2013
One of the hottest and most interesting happenings today is the unbelievable growth of startup ad agencies- from a startup social ad company scoring a total of $14 million funding to a small agency doubling its revenues annually.* MediaJobs.com publishes news such as these to assist media professionals who have specializations in these areas and are looking for opportunities.
For example, experienced professionals who are confident about what they can bring to the table may find inspiration in MediaJobs.com's story about Baldwin& in Baldwin& founder talks of life after the AdAge Small Agency of the Year Award.* The article shows how a shop that was launched with no client to its name won a prestigious award in the industry. More than that, it has managed to reach its ambitious goals of doubling its revenues annually, even while turning down pitches.
Copywriters, art directors and managers who want to strike out on their own and are looking for freelance digital marketing jobs may also want to take a tip or two from Barret SF in BarrettSF – a fledgling ad shop with veteran talent.* This article talks about veterans who walked away from established agencies to start their own ad shop. The emergence of small new shops seems to be the trend today with clients looking for more creative talent.
A series of news articles published by MediaJobs.com also show how smaller ad agencies are now being tapped by larger companies to do their marketing work. An example is Droga5, a newcomer in the industry, which has recently been appointed by streaming giant Spotify to broaden the company's appeal to a more mainstream audience.*
"Over the past 10 years, we've seen the shift where clients are more in charge than ever, and looking for ideas from all over not just one agency partner," says Nick Paul in an article which features the ad agency he established together with two co-founders.* Their agency featured in The nimble new ad shop with big agency clout: O'Keefe Reinhard & Paul opens its doors is an inspiring story of how a small agency thrives in a land of agency Goliaths.
Another trend that can also be seen in advertising is the strong digital focus of agencies. For example the article Brooklyn-based startup agency Supply Side helps big brands sell cool clothes published on MediaJobs.com shows how a small local startup grew their business with just three full-time employees and a rotation of freelancers.*
As the trends for ad agencies become more digital and global, those looking for digital media jobs have greater opportunity to strategize their skills to fulfill the creative demands of this competitive industry.
*Source: MediaJobs.com
January 16, 2013 mediajobs.com/startup-social-ad-agency-moontoast-clinches-5-million-in-new-funding-round/2312/
April 25, 2013 mediajobs.com/baldwin-founder-talks-of-life-after-the-adage-small-agency-of-the-year-award/2929/
December 11, 2012 mediajobs.com/barrettsf-a-fledgling-ad-shop-with-veteran-talent/2003/
February 08, 2013 mediajobs.com/droga5-becomes-spotifys-first-ad-agency-to-boost-us-subscriber-base/2464/
April 02, 2013 mediajobs.com/the-nimble-new-ad-shop-with-big-agency-clout-okeefe-reinhard-paul-opens-its-doors/2797/
May 03, 2013 mediajobs.com/brooklyn-based-startup-agency-supply-side-helps-big-brands-sell-cool-clothes/2960/
November 21, 2012 mediajobs.com/havas-lynx-a-brand-new-global-ad-agency-for-the-healthcare-market/1835/
About MediaJobs:
MediaJobs.com is a digital news platform that combines the power of news articles with job listings to bring rich context and strategic insight to jobseekers in the media landscape. MediaJobs.com provides source insider information from the hottest media companies, top players and products worldwide.