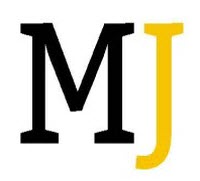 Media Jobs provides Strategic Insight for Job Seekers
New York, NY (PRWEB) July 02, 2013
Digital media is a hot and competitive business. In a news article published by MediaJobs.com, mobile advertising alone will generate more than twice the number of jobs by 2015, with companies spending up to 300% more than in 2012.* As with any company or jobseeker needing to break through the clutter, those who are looking for the best digital media jobs need to arm themselves with a plan. MediaJobs.com presents the latest news, trends and insights on the media landscape, so that strategic job hunters can keep up and stay ahead of the curve.
Among the insights that MediaJobs.com report on is how social media play a big role in helping determined jobseekers build, post and share information about their personal brand, and make connections with agencies, publishers, and recruiters. In the article Web 3.0- What it Means for Your Job Search, the company discusses how semantic web content could take the headaches out of the job hunt.* Information like this are relevant to those looking for digital media jobs because they show how determined jobseekers can connect with recruiters and put themselves in front of business leaders through the current technology.
As recruiters and employers are also relying more on social media now, those looking for mobile marketing jobs have more reason to optimize this channel. In Most active job seekers use social media to find work, MediaJobs.com reveals social media's dual benefit to job seekers both in productive networking opportunities and multiple job postings- where a sixth of respondents admitted that they found new work as a direct result of a social network.* The article also reports Facebook and LinkedIn as the most popular sites among job hunters with 53% of job hunters using Facebook and 40% of jobseekers using LinkedIn.
Through a series of articles such as How do I Use LinkedIn to Find a Job, MediaJobs.com equips jobseekers with helpful tips to better utilize these social media platforms to land some of the best digital marketing jobs out there.* Some strategies mentioned include: participating in groups, using a myriad of applications, and utilizing as many plug-ins available, to name a few.
None of this is new news, particularly for social media professionals, but if jobseekers are planning to land the best possible digital marketing jobs out there, they have to optimize as best as they can. MediaJobs.com is helping media professionals utilize social media better through articles that show the latest tips, tools and better practices in the digital media landscape, so that they are always "out there" and are more likely to be found especially as the competition gets tougher.
*Source: MediaJobs.com
May 14, 2013 mediajobs.com/mobile-marketing-will-generate-a-million-new-jobs-by-2015-says-new-research/2991/
December 17, 2012 mediajobs.com/web-3-0-what-it-means-for-your-job-search/2101/
October 10, 2012 mediajobs.com/most-active-job-seekers-use-social-media-to-find-work/1443/
December 28, 2012 mediajobs.com/making-yourself-irresistible-on-linkedin/2152/
August 14, 2012 mediajobs.com/how-do-i-use-linkedin-to-find-a-job/
About MediaJobs:
MediaJobs.com is a digital news platform that combines the power of news articles with job listings to bring rich context and strategic insight to jobseekers in the media landscape. MediaJobs.com provides source insider information from the hottest media companies, top players and products worldwide.