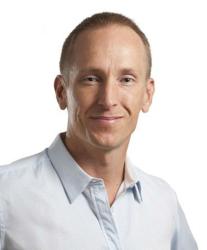 If you commit to carving out some time each day to focus on online advertising for your startup, I'd argue you can do most of your advertising for free.
(PRWEB) July 03, 2013
The problem with this, says Gollan in his latest Tip Sheet A Quick and Dirty Intro to Cheap Online Advertising For Startups is that many startups spend so much money on getting their business to the starting line, that they have little money left to spend on actually acquiring customers or clients.
The good news, however, is that the days of taking out expensive newspaper or magazine ads are all but gone, and are being replaced with low-cost, targeted, highly effective and trackable forms of online advertising.
He says: "If you commit to carving out some time each day to focus on online advertising for your startup, I'd argue you can do most of your advertising at no cost to your business, not counting your own time.
"A seasoned marketer will know that any advertising is 'cheap' given the returns they get from their investment in using it.
"This post is geared to startups to show you how to use those types of media that are no cost or cheap from a purchasing point of view."
Being active on social media is hands down, the most effective free marketing tool available, Gollan says. But he urges businesses to be careful they use it to connect with potential customers, engage, help, and build relationships – rather than view it as a means of making a quick sale.
That is because, unlike a print or online ad, social media is about coaxing potential customers or clients into a dialogue, rather than simply talking at them.
"Nurture your social media relationships, and you'll find yourself not only making initial sales, but building long-term, mutually beneficial relationships," he adds.

Facebook, Gollan says, is a power medium for businesses to reach and talk to customers. And with more than one billion estimated users on Facebook, business owners can no longer afford to not be active on this social media giant.
With an estimated 100 million users, Twitter is an excellent platform for connecting with a tech savvy audience (around 55 per cent of users access Twitter on a mobile device.
YouTube allows companies to create a branded YouTube Channel, put up engaging videos and share them through various social media platforms as well as engage with others via the YouTube medium.
For some companies – especially those who sell products - a presence on Pinterest is essential. With more than 20 million users the channel is definitely catching up with the big boys of social media. It allows companies to follow brands in their niche, use descriptive labels for boards and employ SEO keywords.
LinkedIn really shines when it comes to businesses offering professional services, says Gollan. It allows them to promote recommendations from clients and customers, connect with key players in their niche and answer industry-specific issues.
iTunes, with 200 million users a month, allows businesses to create their very own podcast and in doing so dramatically their exposure and gain recognition as a leader in their sector. Submission to the channel costs nothing.
Another, less well-known form of free online advertising strategies include cross promotion and using Craigslist (US) or Gumtree (UK).
Regardless of whether a business is an online or brick-and-mortar business, teaming up with complementary companies in their niche to produce a webinar can be huge in terms of both making sales, and building credibility. So too can leaving flyers in the offices or stores of complementary companies, swapping banner ads on social media channels and referencing each other in company newsletters.
If done properly, guest posting is one of the most successful forms of cross promotion around today. Choose relevant and popular blogs, says Gollan and ask for biography at the end and a link to the company's blog. A special promotion on a guest blog is a great way to drive traffic to that company's website.
Finally, sponsoring a contest on another relevant company's site can also drive traffic to a website as well as earn the company goodwill. The better the give-away, the higher the exposure and the more traffic the company is likely to receive.
Gollan goes on to talk about other forms of inexpensive advertising in his latest Tip Sheet. More marketing tips and advice for business owners can also be found on his website.