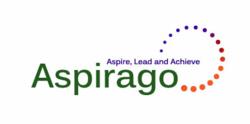 Aspirago gives us the ability to compare detailed data across multiple facilities and over time. The analytic tools allows deeper insight into supplier audits and helps us proactively identify potential problems. - Christine Summers, Costco
Ann Arbor, MI (PRWEB) July 01, 2013
Next generation software applications developed by Aspirago to help manage supplier food safety auditing and product quality testing data are now available to the global food industry. Aspirago applications include supplier food safety, product quality, auditing and certification management. Aspirago's supply chain food safety software was built by food safety experts for the food safety industry and is the culmination of more than ten years of in-field use with major retailers and food suppliers worldwide. A subsidiary of NSF International, it is also backed by NSF International's nearly 70 years of global food and product safety expertise.
Costco Wholesale, which manages thousands of suppliers worldwide, has adopted Aspirago's food safety software solution. Costco announced the transition to Aspirago to its suppliers last week.
"Ensuring food safety and quality across the global supply chain is more complex than ever," said Christine Summers, Director of Food Safety & Corporate Quality Assurance at Costco Wholesale. "Aspirago offers complete end-to-end functionality specifically designed for our needs as a global retailer to ensure our food safety expectations are met worldwide. For example, Aspirago gives us the ability to compare detailed data across multiple facilities and over time. The analytic tools help us gain deeper insight into supplier audit findings, compare suppliers and proactively identify potential problems to better protect our members."
Aspirago helps retailers, manufacturers, standard owners and audit companies effectively manage product quality and food safety from suppliers worldwide by providing secure, collaborative Web-based software that aggregates and analyzes their third-party auditing and testing data. This includes multiple audit schemes and requirements consistent with Global Food Safety Initiative (GFSI) benchmarked food safety standards as well as customized retailer specific audits, while ensuring each customer's data is secure within their firewall.
"Currently, the Aspirago system manages more than 650,000 audits conducted by hundreds of auditors in more than 120 countries," said Sireesha Mandava, Director of Aspirago. "By providing an intuitive and robust global software solution, Aspirago assists companies in shifting their resources away from administrative tasks to focus on implementing proactive food safety measures that provide real brand protection. With preset analytics that are specifically built to monitor food safety and quality issues, global retailers can go beyond basic compliance to truly promote food safety and help reduce costly problems."
Aspirago features include:

Supplier compliance document management with alerts and reminders to keep documents up to date
Smooth information flow between retailers, service providers and suppliers with end-to-end food and nonfood product quality management
Closed-loop Corrective Action management ensuring problems are documented, addressed and resolved quickly
Detailed audit, test and inspection results tracking with flexible checklists, scoring and grading criteria
Detailed auditor competency and profile management to enforce auditor qualification requirements
Information portals and communication tools that make it easy to inform suppliers and service providers of changes in policies or procedures
Executive dashboards and a unique snapshot feature allowing users to find and compare critical information over time
To learn more about Aspirago or to schedule a demonstration, contact Sireesha Mandava at info (at) aspirago (dot) com, +1-888-943-0277 or visit http://www.aspirago.com.
Editor's note:To schedule an interview with an Aspirago representative, contact Kelly Nichols at media (at) aspirago (dot) com or +1 734-827-6850.
About Aspirago: Aspirago is a wholly-owned subsidiary of NSF International offering supplier food safety, product quality, auditing and certification management software. NSF International is a public health and safety organization with nearly 70 years of global food and product safety expertise (http://www.aspirago.com).