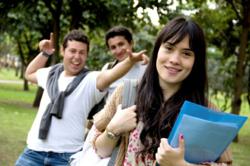 Macartan Mulligan, Co-Founder of Treze "Everyone has been bullied at some point, and the celebrities are no different, they have taken the power of their fame to help inspire others to fight bullying."
London, UK (PRWEB) July 01, 2013
NoBullying.com, a product of Treze Company in Northern Ireland, releases today an inspirational article on Bullying Quotes.
This article features a comprehensive list of inspirational quotes from celebrities from all walks of life. As it is almost certain that everyone has faced bullying at some point in their lives but they have learned to overcome it and come out better persons after all.
NoBullying.com features many pages dedicated to parents, teens, teachers, health professionals as well as posts related to cyber safety and the latest news about law making concerning curbing Bullying worldwide.
Macartan Mulligan, Co-Founder of Treze, said "Everyone has been bullied at some point, and the celebrities are no different, they have taken the power of their fame to help inspire others to fight bullying."
He also added that anyone suffering from bullying in any form can always reach out to the team of NoBullying and they will be given advice on how to stand up to bullying or protect themselves online.
The founders of the website hope that viewers can truly learn about what is cyber bullying as well as bullying and workplace bullying and put a serious effort to making it stop by education and caution and not by violence.