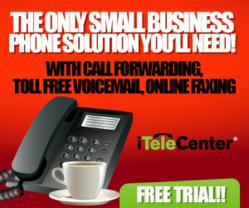 The value is excellent. Jump in.
Piscataway, NJ (PRWEB) July 08, 2013
iTeleCenter welcomes Dr. Lesley Phillips and The Midas Tree to the iTeleCenter community. The Midas Tree is the website for the spiritual adventure novel by the same name authored by Dr. Lesley Phillips. Dr. Phillips offers spiritual guidance through meditation, healing classes, intuitive spiritual counseling, and workshops. Based in Vancouver, British Columbia, Dr. Phillips offers counseling, workshops and classes throughout the Lower Mainland , travels to client locations, and offers online training and coaching via webinar, phone or Skype for those too far for in person meetings.
Dr. Phillips was referred to iTeleCenter by an associate and found it to be a great help in building her company's credibility. iTeleCenter, with its toll-free number, enables her clients to easily reach her at no cost to them. Using a toll-free number in conjunction with iTeleCenter's virtual phone system has helped the company forward their calls to other phone numbers.
Now it is possible for Dr. Phillips to forward calls to her cell phone and stay connected with her clients at all times – eliminating the need to be tied to the office. The company also makes use of extensions, assigning one to each associate. Any calls to one of the extensions forwards to the associate's number or goes to their voicemail box if they are not available. They are then notified of messages via notification email.
iTeleCenter has made the company accessible across the United States and Canada, broadening their potential client base. When Dr. Lesley Phillips was asked what she would tell others about iTeleCenter, she responded "The value is excellent. Jump in."
About iTeleCenter
iTeleCenter has been successfully providing communications solutions to small and home based businesses for more than two decades. Since its inception in 1992, iTeleCenter has flourished into a fully fledged virtual phone system with local numbers, vanity numbers, or toll-free numbers. Businesses rely on its advanced features including voicemail with instant notification, call forwarding, call transfer, call capture, and online faxing. iTeleCenter helps entrepreneurs, business owners, and remote employees work from different locations while calls are forwarded to their mobile or home phones. To learn more about iTeleCenter, visit: http://www.itelecenter.com.