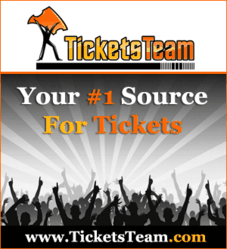 2013's new tour promises to be a successful one, therefore fans need to secure Marc Anthony tour tickets for The Vivir Mi Vidai tour soon at TicketsTeam.com
Miami, FL (PRWEB) July 06, 2013
Latin superstar Marc Anthony's new highly-awaited tour begins August 8, with tickets for the world tour as hot as his number one single at TicketsTeam.com. Anthony has already entertained thousands at the International Salsa Festival in Veracruz and Zocalo in Mexico City. As the the singer is the top-selling tropical salsa artist of all time, Marc Anthony tour tickets are in demand and aren't expected to last long.
Full schedule for Marc Anthony 2013 tour US concerts:
August 23 & 24: American Airlines Arena in Miami, FL;
August 25: Amway Center in Orlando, FL;
September 1: Nassau Coliseum in Uniondale, NY (nearby New York);
September 5: Toyota Center in Houston, TX;
September 7: Allstate Arena in Rosemont, IL (nearby Chicago);
September 10: Wolf Trap in Vienna, VA;
September 13: Pearl Concert Theater in Las Vegas, NV;
September 14: Anselmo Valencia Tori Amphitheatre in Tucson, AZ;
September 27: Oracle Arena in Oakland, CA;
September 28 & 29: Nokia Theatre Live in Los Angeles, CA.
Marc Anthony is the all-around showman, as a singer, actor and philanthropist. He last toured in 2012 with the GIGANT3S tour with Chayanne and Marco Antonio Solis; a tour that hit # 1 on the Billboard Hot Tours list earning a revenue of more than $10 million at the United States box office.
The New York-born singer started his music career with the CD release Rebel in 1988, and opening with Little Louie Vega at the Madison Square Garden for artist Tito Puento in 1992. In 1993, Anthony's first Spanish-language album arrived, Otra nota arrived. 1995 brought his first Billboard award for Hot Tropical Artist of the Year, plus an album, Todo a su tiempo, which would sell over 800,000 copies and receive a Grammy nomination. 1999 marked the arrival of his first English-language album, Marc Anthony. In 2000, the singer was clearly making his mark on the United States with his new Latin sound, as evidenced by his special Marc Anthony: The Concert from Madison Square Garden in 2000, broadcast on HBO.
Several albums later, Anthony is truly a superstar. In between album releases, he appeared in films such as Hackers and Man on Fire. He continues to make both Spanish language and English language albums, winning fans with his crossover appeal. 2013's new tour promises to be a successful one, therefore fans need to secure Marc Anthony tour tickets for The Vivir Mi Vidai tour soon at TicketsTeam.com.
Marc Anthony, his concert venues, event promoters, and staff are not associated with TicketsTeam.com.