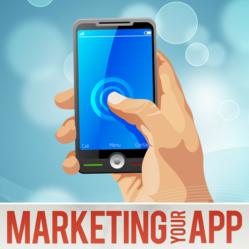 According to Garner, app stores will be a $25 billion industry this year, a 62% increase from 2012, so developers can't afford to miss out.
Boston, MA (PRWEB) July 01, 2013
The concept of marketing often escapes most game developers, but is an integral part to a game's success. According to Garner, app stores will be a $25 billion industry this year, a 62% increase from 2012, so developers can't afford to miss out.Trying to do all the promotion for an app on the release date, whether its a new iOS app or an app for Android or Windows, isn't going to do the trick. A classic mistake is thinking marketing=advertising. Yes, advertising is a component, but not the entire package. A more complete way to view marketing is everything a developer needs to do to get their game out there. So how is that done? Here are five simple tips to really get the buzz going about an upcoming app. 
1. Be one with the unique app. If the developer doesn't care about the app, no one else will. Part of this is knowing the target audience, the app isn't for "everyone." A developer should make sure the app has a clear, easy to understand concept. Some tell developers to stick to real topics such as family, sports, or music. Others say do whatever you want and the market will find it. However the key is having some unique factor to separate the app from competition. Developers can't be naïve and think that just because they've created a good app, people will magically find it.
2. Create pre-release buzz. Developers should have Facebook and Twitter accounts dedicated to their app along with a blog and a website. Developers can't forget to find outside sources as well to publish news about the app. This includes friends and family. An item many forget about is SEO or search engine optimization. Developers want to make sure that they are the first thing coming up on Google when someone searches for the app. Developers will also want to make sure to have screen shots and a great demo video ready before the app's launch. A great description of the app is helpful, but nothing is better than getting a glimpse at what the app is actually like.
3. Don't go it alone. While developers have to be their biggest advocate, there are sites that want to help. PreApps, is perfect for apps not available yet and Touch Arcade and Pixel Prospector work for when an app is live. Developers should get connected with other indie developers as well. People learn by doing, so reaching out to other developers is a way to find out what worked well for them.
4. Make it app store ready. Beta-testing and feedback are aspects most developers are aware of, but can forget the finer details. Developers need to make sure their new iOS, Android or Windows app has an appropriate title, description, icon, and category.
5. Follow through. Once people start buying an app, developers can't fall off the face of the earth. They need to be able to retain their buyers. This can be done through vouchers, contests, or game updates. The sources developers contacted to inform on an app in the beginning stages should be made aware of the an app's success as well.
Just because a developer thinks their app is awesome, doesn't mean people will automatically want it. There are too many "awesome" apps out there for that. Creating an app isn't just coding and user interfaces. If developers want to have a successful app, they need to remember that it is a business and a business requires marketing. Marketing is all about timing, so developers can't wait to the last minute to realize no one knows or cares about their app.
About the Author:
Sean Casto, a Boston-based entrepreneur, is the founder and CEO of PreApps.com, a new social platform connecting pre-release mobile apps and their developers to the mobile app user community. Casto discovered this under-served niche of the market through his business experience in the industry, both as an employee and as an app and web developer himself. He has been an analyst for Tapwalk, a location-based mobile app development company, and served in logistics at Wayfair, a leading e-commerce conglomerate.