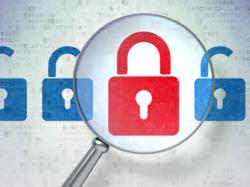 There was some uproar following Twitter's announcement that it would remove tweets deemed unlawful in certain countries
Dallas, Texas (PRWEB) July 01, 2013
The new idcloak proxy server list allows users to access tweets that have been targeted for removal by their country's government. In 2012, Twitter announced it would remove tweets that had been shown to break local laws, replacing them with a message saying the tweet had been censored. idcloak's list allows users reroute their internet connection to beyond the borders of their country and gain access to the tweet.
The idcloak list is made up of public proxy servers administered by volunteers around the world. Each administrator offers a portion of their personal bandwidth and processing power for public access. The result is a global network of servers that give netizens of any country access to the free web.
idcloak estimates there are currently some three thousand working public proxies in the world, the majority of which can be accessed by means of the filters provided with the Twitter proxy list.
idcloak's senior internet researcher, Robin Welles puts the release of the unblocker list into context. "There was some uproar following Twitter's announcement that it would remove tweets deemed unlawful in certain countries. But few people realized how easy it would be to circumvent this censorship. There was little need for all the fuss."
One important concern that the idcloak team had to bear in mind when releasing the service was that censored content might, in some countries, put the requestor in danger. To deal with this eventuality, the list only displays proxies tested for HTTPS encrypted support. "Because the Twitter proxies offer a secure connection, none of the requested data can be seen by government filters as it comes into the country. This should make unblocking tweets safe even in politically volatile situations."
idcloak is a provider of proxy services that support freedom, safety and identity protection on the net. To learn more, visit http://www.idcloak.com