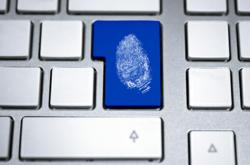 There will be a sharp decline in private IP addresses when IPv6 becomes standard
Dallas, Texas (PRWEB) July 01, 2013
As IPv6 rolls out in replacement of the old IP address system, IPv4, idcloak's privacy team warns that users will soon be more vulnerable to privacy and security breaches than ever. The company also predicts that IP masker technologies will become a standard protection tool against hackers, trackers and government monitors.
"There will be a sharp decline in private IP addresses when IPv6 becomes standard," says idcloak's head researcher, Robin Welles, "and this will make users more vulnerable to security and privacy attacks than ever. When users connect to the internet through a WiFi or company internet network, it won't be their router's IP address that the world sees but their device's. Because each device mostly serves just one user these days, everything we do in an IPv6 environment will be tied to our device's activity and, as a result, to our activity as individuals."
Privacy advocates are especially concerned about IPv6 because its 32 digit address carries the Mac address of the device's network card. This address is as unique as a serial number and can be used to identify a device through the entirety of its operational existence. In privacy terms, Welles predicts that using the internet will then be "like leaving your passport number on every page you visit and every email you send."
Some operating systems do offer a means of changing IPv6 addresses – known as privacy extensions – but Welles says these extensions are not nearly effective enough, "Privacy researchers have found that IPv6 privacy extensions don't make a user anonymous. They obfuscate just a small section of the overall IPv6 address so a user can still easily be traced and tracked online."
The solution Welles proposes is for users to access the internet through a remote buffer computer, called a proxy, which allows them to completely replace their public IP address each time they go online. "It will fall to proxies of various kinds to reintroduce a global private IP system at a time when private IPs are hard to come by. Proxy services will soon be the only reliable means of how to change IP address."
Visit http://www.idcloak.com to learn more about web anonymity and to access idcloak's free IP changer services.