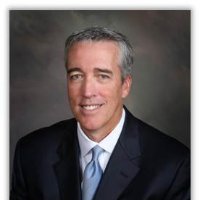 ORTEC can help carriers comply with the daily requirements and our partner Cadec can provide real-time, mobile tracking of driver hours.
Atlanta, GA (PRWEB) July 01, 2013
ORTEC, the world's leading provider of supply chain logistics optimization software, announced today that its latest suite of routing optimization software can help fleet owners comply with new rules created to make sure truck drivers can get the rest they need to operate safely when on the road. The new rule by the U.S. Department of Transportation's Federal Motor Carrier Safety Administration (FMCSA) revises the hours-of-service (HOS) safety requirements for commercial truck drivers and goes into effect today, July 1, 2013.
New HOS Rule Designed to Make Roads Safer
FMCSA's new HOS final rule reduces by 12 hours the maximum number of hours a truck driver can work within a week. Under the old rule, truck drivers could work on average up to 82 hours within a seven-day period. The new HOS final rule limits a driver's work week to 70 hours. In addition, truck drivers cannot drive after working eight hours without first taking a break of at least 30 minutes. Drivers can take the 30-minute break whenever they need rest during the eight-hour window. The rule requires truck drivers who maximize their weekly work hours to take at least two nights' rest when their 24-hour body clock demands sleep the most – from 1:00 a.m. to 5:00 a.m. This rest requirement is part of the rule's "34-hour restart" provision that allows drivers to restart the clock on their work week by taking at least 34 consecutive hours off-duty. The final rule allows drivers to use the restart provision only once during a seven-day period.
Expensive Fines for Non-Compliance
Changes include: egregious violations for driving or allowing driver to drive beyond three hours (fines up to $2,750.00 drivers and $11,000 for companies); 34-hour restart may be used only once per week and must include two periods of home terminal time between 1:00 a.m. and 5.00 a.m.; and drivers must take a 30-minute break after eight hours on duty. "ORTEC can help carriers comply with the daily requirements and our partner Cadec can provide real-time, mobile tracking of driver hours," stated ORTEC President Jeff Wilson. "ORTEC and Cadec can immediately help companies ensure that their drivers are in compliance with the new federal regulations."
"We're proud that ORTEC and Cadec can give fleet owners assurance that their drivers are meeting the new HOS rules," said Pete Allen, CEO of Cadec. "Cadec's new HOS alerting capabilities integrated with ORTEC helps fleets mitigate risks of drivers forgetting to take their breaks by having breaks automatically incorporated into the route/dispatch plan."
ORTEC Software Optimizes Routes to Ensure Compliance
ORTEC Routing software – globally recognized as the market leader – has helped leaders in the transportation, retail, consumer packaged goods and oil/chemical/gas industries save hundreds of millions of dollars by optimizing supply chain operations. ORTEC has recently been recognized by: Computerworld 2013 Laureate, 2013 GBC Global Business Action on Health Award, 2013 Supply Chain Brain 100 Great Supply Chain Partners, 2013 Consumer Goods Technology Readers Choice Award and the 2012 Franz Edelman Award for Operations Research Excellence.
About ORTEC
ORTEC is one of the world's largest providers of advanced planning and optimization solutions and services and was the recipient of the 2012 Franz Edelman Award for Operations Research Excellence. ORTEC's products and services result in optimized fleet routing and dispatch, vehicle and pallet loading, workforce scheduling, delivery forecasting, logistics network planning and warehouse control. ORTEC offers stand-alone, custom-made and SAP® certified and embedded solutions, supported by strategic partnerships. ORTEC has over 1,750 customers worldwide, 700 employees and offices in Europe, North America, South America and the Pacific Region. For a summary of the new US DOT FMCSA HOS rule, click here http://www.fmcsa.dot.gov/rules-regulations/topics/hos-final/hos-final-rule.aspx.