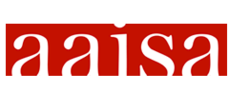 It has been and continues to be a great experience working with FP iMarketing.
Calgary, Alberta (PRWEB) July 03, 2013
FP iMarketing, an online marketing and SEO company in Calgary, Canada, completed a charitable project for The Alberta Association of Immigrant Servicing Agencies (AAISA) to improve the usability and to make content updates easier for AAISA's website. FP iMarketing works at no cost with a non-profit each year as part of its 'giving back' program.
AAISA is an umbrella organization that supports a network of newcomer service agencies across Alberta. AAISA's member agencies provide services to assist newcomers in becoming fully integrated members of Alberta society.
FP iMarketing provided AAISA with a new website content management system (CMS) that will greatly improve AAISA's ability to communicate through its website. "The new CMS has more creative capabilities which will help AAISA create a more visibly appealing and efficient website, that is both user-friendly and dynamic… AAISA will now be able to better organize and update our content and therefore better present and keep relevant information for our site visitors." said Virginia Quon, AAISA's Project Coordinator of Marketing and Communications.
FP iMarketing helps businesses and non-profits to achieve online success with a wide range of web marketing services including search engine optimization (SEO), website development, search engine marketing, online advertising, and more. FP iMarketing actively supports various charities and chose AAISA as an organization to give back to. "We chose to support AAISA because diversity is an important part of our company values. Many of our employees were not born in Canada and are a big part of our success," said Jim Wong, Professional Services Manager for FP iMarketing. "It is important to FP iMarketing that we support diversity in our workforce and within our community".
"It has been and continues to be a great experience working with FP iMarketing. At the very start FP iMarketing set aside the time to visit us at our office in Calgary… which created a transparent and open relationship… The staff we worked with from FP iMarketing were very patient and attentive people whom acknowledged our concerns in a timely manner with explanations and solutions that we could easily understand. We were very grateful for the time and expertise FP iMarketing put into making our online work become more efficient and effective," said Quon.
About FP iMarketing
Based in Calgary, Alberta, FP iMarketing offers full-service online marketing, web development, marketing automation, and conversion services in addition to their industry leading search engine optimization services. They provide customized internet marketing solutions to many clients in the energy services and real estate development, as well as other industries. In 2009 and 2011, the Interactive Media Council (IMA) recognized FP iMarketing's online marketing services with the Outstanding Achievement Award.
For more information about FP iMarketing, visit fp-imarketing.com or call 1-877-872-2ROI.
About AAISA
AAISA (Alberta Association of Immigrant Serving Agencies) is umbrella organization of immigrant-serving agencies in Alberta that addresses the needs of immigrants, the agencies that serve them, and the larger community that welcomes them. AAISA offers Canada's only Settlement Practitioner Training and Accreditation Program and is a provincial platform for its member agencies. Examples of services provided by AAISA's member organizations include orientation, interpretation, counselling, employment services, educational assistance, and programs for immigrant youth.
For more information, visit aaisa.ca or call 403-273-2962.