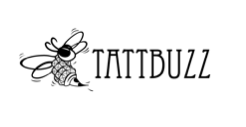 One of the best ways to gauge the skill and professionalism of a tattoo artist is to ask them about a cover up tattoo.
Enfield, Connecticut (PRWEB) July 01, 2013
Tattoo shops in Springfield, Bridgeport, Boston and Hartford County are all close to Enfield's premier tattoo shop, Torture Ink. It is becoming more and more evident to Torture Ink's founder, John Improta, that many of the body artists practicing in Enfield and these other surrounding communities are not fully qualified to deliver a quality product to their customers, especially when it comes to getting cover up tattoos.
"One of the best ways to gauge the skill and professionalism of a tattoo artist is to ask them about a cover up tattoo" said Improta. "Many of the shops here in the area have told customers that their unwanted tattoos cannot be covered, or they quote prohibitive fees to do the job. This is a sure sign that the artist is either unqualified to do the cover up work, or that he or she doesn't want to do it because there is not enough profit to be made. Anyone who is told that his or her tattoo cannot be covered would be wise to turn around, walk out of the shop and come to Torture Ink. There is no tattoo we cannot cover."
At Torture Ink, customers can have any tattoo, no matter how large or complex, covered by taking advantage of the $399 "All You Can Sit" promotion. This special deal affords customers the perfect opportunity to get their unwanted tattoos converted into a work of beauty by the skilled, qualified artists of Torture Ink. These artists work with each customer to help create a new design that is sure to bring a smile to his or her face. The artist will work on the client for as long as he or she can sit and get the work done.
Located at 654 Enfield St. in Enfield, CT, Torture Ink is one of the largest tattoo facilities in the country. Unlike the majority of tattoo shops, Torture Ink is one of the few in the nation that is accredited by the Better Business Bureau.
Torture Ink's skilled artists are amongst the best in the industry, some of them having over 20 years of experience. They use contemporary tattoo techniques that very few artists even know exist.
In addition to tattoos, Torture Ink provides high quality body-piercing services. They use the most medically safe and sanitary methods available, and provide an array of body jewelry to choose from right in the shop. In addition to tattooing and body piercing, Torture Ink offers airbrushing and pin striping services.
To learn more about the All You Can Sit special, and how to effectively cover up an unwanted tattoo, contact Torture Ink at 888-451-9836 to schedule an appointment.