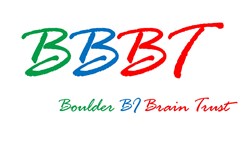 "Getting a chance to walk through with the BBBT the impact of Hadoop appliances on the BI world was an incredibly valuable opportunity for us." Nancy Kopp, PureData and Netezza Product Marketing
Boulder, CO (PRWEB) July 03, 2013
Leading companies are acutely aware that their continued relevance, and even survival, depends on harnessing big data for operational systems and new systems of engagement. IBM discussed how it's helping clients across all industries enrich their data environments by taking advantage of data that was once considered too big or complex to economically analyze and use.
IBM detailed new innovations that provide enhanced performance, consumability, and exploration capabilities to accelerate the business value of big data. "IBM has been very active this year in the Big Data space," said Reed Meseck, adding, "We appreciate the opportunity to bring our wide-reaching Big Data story and all our new news to the BBBT." According to Tracey Mustacchio, "Making Big Data more accessible to a wider range of people has been a mission of ours. News like our work on Big SQL, with InfoSphere BigInsights, was one portion of our story that we were particularly excited about sharing with the BBBT given their BI expertise."
Mr. Meseck and Ms. Mustacchio summarized their presentation in a podcast hosted by BBBT Founder, Claudia Imhoff.
About BBBT: The Boulder Business Intelligence (BI) Brain Trust has served the BI industry since 2006. It is a consortium of approximately 80 industry analysts and experts from around the world. BBBT events are 1/2 day BI vendor presentations, similar to analyst briefings, streamed live as webinars exclusively to BBBT members. It's a reciprocal arrangement, the members receive the latest information on current and planned BI tools and technologies, and the vendors get valuable feedback on their offerings, marketing, and messaging.