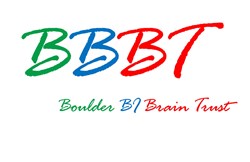 "BBBT offers a truly unique forum to share expert knowledge of business intelligence and analytics." Brad Peters, CEO, Birst
Boulder, CO (PRWEB) July 02, 2013
Business Intelligence (BI) delivered as Software as a Service (SaaS) or more commonly referred to now as Cloud BI has been touted as the next big thing for close to a decade. At times, however, this seemed to be more hype than reality as security and other concerns restrained organizations from adopting BI in the Cloud. Today, Cloud benefits outweigh those concerns and a new wave of vendors is delivering their solutions as a service.
Birst, an early pioneer, has sought from the outset to deliver a full BI stack yet with the agility and ease of deployment common to data discovery. Its enterprise-caliber born in the cloud approach is winning adherents as more and more organizations rely on a platform that can be deployed in weeks, enterprise data sources added in a day, and a dashboard developed in minutes – all while being maintained by a business user.
Global organizations like Samsung, Citrix, and Kellogg's and rapidly growing ones like Jive, GoPro, and OpenText are using Birst to think faster than their competition.
According to Brad Peters, CEO, "It's an honor to be invited back to BBBT and share Birst's Cloud BI directions and our continued growth. My participation is as much about sharing Birst's latest capabilities and what our customers are doing with our platform as it is a forum for Birst to better understand industry trends and directions from a community of experts who've got their pulse on the market."
Mr. Peters summarized his presentation in a podcast hosted by BBBT Founder, Claudia Imhoff.
About BBBT
The Boulder Business Intelligence (BI) Brain Trust has served the BI industry since 2006. It is a consortium of approximately 80 industry analysts and experts from around the world. BBBT events are 1/2 day BI vendor presentations, similar to analyst briefings, streamed live as webinars exclusively to BBBT members. It's a reciprocal arrangement, the members receive the latest information on current and planned BI tools and technologies, and the vendors get valuable feedback on their offerings, marketing, and messaging.
About Birst
Birst is the only enterprise-caliber Business Intelligence platform born in the cloud. Less costly and more agile than Legacy BI and more powerful than Data Discovery, Birst is engineered with an automated data warehouse and rich, visual analytics, to give meaning to data—all types and sizes. Coupled with the agility of the Cloud, Birst gives business teams the ability to solve real problems. Fast. Find out why Gartner named Birst a Challenger in its most recent BI Magic Quadrant and why more than a thousand businesses rely on Birst for their analytic needs. Learn to think fast at http://www.birst.com and join the conversation @birstbi.