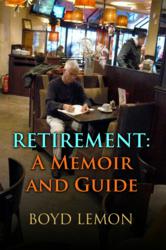 When something below our expectations happens, we are unhappy and respond in various negative ways.
St. Marys, GA (PRWEB) July 01, 2013
Lowering expectations to avoid disappointment is a form of mind control that leads to less sadness and greater happiness. People's minds generally are responsible for determining how "happy" they are in life, assuming enough to eat and shelter, though there are homeless people who seem happier than some middle-class people. Those who exert some control over how their minds anticipate and react to events in their lives seem to be the happiest. Human minds generate expectations that make people unhappy if they are not fulfilled. What humans expect is in the mind and nowhere else. Learning to control expectations shortly before and during retirement make for a happier person.
People tend to set firmly in their minds what they expect to happen, how they expect to feel about a situation that may occur, and what others will say or do. When something different from the expectations happens, they are unhappy and respond in various negative ways; anger or hurt feelings, expressed or unexpressed, are the most common.
These feelings of anger and hurt often manifest themselves in action: verbal expression of these emotions; verbal attack on another; physical attack on another; withholding or modifying a relationship, such as withholding benefits that are normally bestowed on the other person, or some sort of punishment, such as withholding affection, sympathy or empathy that would normally be expressed. Other forms of punishment of the other person for failing to meet expectations could be withholding money, taking legal action or convincing others to take action against the person.
These reactions, rather than making people happier, exacerbate and deepen the negative, unhappy feelings. Feelings of unhappiness are caused by expectations that in many cases are too high. In marriages or domestic partnerships, for example, people expect their partners to have sex with them on a regular basis. Their expectation may even be specific, such as twice a week.They may expect their spouse to cook the evening meal. They may expect a close friend to call at least once a week; and their expectations are that a close friend will not to say anything negative about them to other people. People expect other drivers to follow the rules. Parents expect their adult children to call regularly. These expectations set people up for disappointment, unhappiness and negative emotions. If they don't compound unhappiness by negative conduct, they may keep the negative feelings in and harbor resentment, which eventually will come out.
One certainty in any relationship––with friend, family or lover––is that the relationship will change. Nothing lasts forever, especially relationships. Failure to expect changes often results in unhappiness. People should try to expect changes––in effect, to expect the unexpected. It is not easy. The change could be a pleasant one that creates greater closeness, but it could be a distancing or even estrangement. Expecting change will reduce its negative impact.
It is common to create expectations of how others should act, and most people do it constantly. Everyone has bad days, failures and mood swings that make life harder. People should not expect significant others or friends to be at their best all the time. Human beings are flawed. People must understand this and expect flaws to manifest themselves in everyone.
Lowering expectations also makes it easier to forgive, to allow people to make mistakes and not be angry or disappointed. People would do well to lower expectations of those we care about, and let them be human.
It probably is impossible to not have some expectations. However, the fewer expectations people have and the lower they are, the happier they will be.
Boyd Lemon's book, "Retirement: A Memoir and Guide" guides readers through the steps to secure the best time of their lives in retirement. Lemon encourages retirees to take life slowly, revel in the beauty of it all, and pursue a passion dear to one's heart. Lemon emphasizes that these are the keys to avoiding the loneliness and episodic depression many retirees suffer from and in turn have a pleasant, fulfilling retirement. "Retirement: A Memoir and Guide" is available in print and Kindle format on Amazon.
About Boyd Lemon:
Boyd Lemon lived most of his life in Southern California and moved to Boston in March 2007, where he stayed until spring of 2010. Boyd later relocated to Europe for a year, splitting his time between Paris and Tuscany. Boyd's writings are largely based on his life experiences. He has written seven books including, "Eat, Walk, Write: An American Senior's Year of Adventure in Paris and Tuscany", "Digging Deep: A Writer Uncovers His Marriages", "Unexpected Love and Other Stories", and his latest publication "Retirement: A Memoir and Guide." Boyd maintains a riveting travel blog "Boomers and Seniors" in which he discusses his travels and recommends economical travel options for baby boomers and seniors. To learn more about Boyd, visit http://boydlemon-writer.com/.