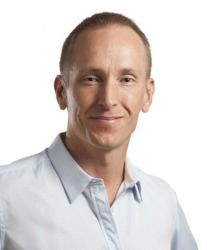 LinkedIn is a prime virtual space to connect with other entrepreneurs, industry leaders, and foster meaningful relationships that will grow your business.
(PRWEB) July 05, 2013
It is important for businesses to focus a significant level of their energy into the juggernaut of a social network that is LinkedIn, says Casey Gollan in his bulletin 101 Tips for Using LinkedIn for Business. That's because it can lead to an impressive amount of invaluable contacts, as well as increased sales.
Gollan has a number of tips on how businesses can use the site to its full potential and their best advantage. Some of these sure-fire ways to gain leverage from LinkedIn that the Australian business coach is referring to include:

Promoting the LinkedIn profile on the company website, business cards and social media channels such as Facebook and Twitter.
Tagging skills on the platform with rich industry and sector keywords.
Sourcing YouTube and Vimeo videos relating the company's sector and uploading them onto the LinkedIn profile.
Joining relevant business groups.
Obtaining recommendations and endorsements from existing connections. Sharing company blog articles with relevant groups.
Making the company memorable by being contrarian from time to time.
Adding advanced applications such as InMail to broaden the level of communication with connections, contacts, and professionals.
Adding company events in the events calendar section of the company's profile page.
Adding company photos, staff photos, and behind the scenes photos to the company profile page.
Using LinkedIn to connect with industry journalists.
The above are just a taste of some of the tips Gollan outlines in his bulletin but they are by no means exhaustive.
As a reminder of the B2B social media sites importance to businesses and entrepreneurs, he states: "LinkedIn is a bustling business community. It is a prime virtual space to connect with other entrepreneurs, industry leaders, and foster meaningful relationships that will grow your business.
"The key to a LinkedIn strategy for your business is to be devoted to making your company profile as attractive and active as possible for, not just for a businesses existing customers, suppliers and distributors, but the entire online world as a whole."
Other useful means for a business to promote themselves on LinkedIn, Gollan says, are by using the network as a research tool to source partnership opportunities with other companies, or to target particular companies and look at future networking and business tie-ins.
Gollan says a good way of ensuring businesses connect with LinkedIn on a daily basis is to set aside a specific amount of time, and at a regular slot every day. That way it becomes automatic and means a company will achieve more when they are aware time on the network is limited.
With private connections on LinkedIn, Gollan warns, remember to always use the private messaging facility, especially if a company employee is discussing future projects and campaigns, ideas or sector news which should remain confidential due to an embargo.
Like the other social media channels – Facebook and Twitter – it's important not to be overly self-promotional on LinkedIn says Gollan. That means dropping the constant pitching and concentrating more on the social element.
"Anyone who goes onto a social media channel and bores everyone to death about how wonderful their company is or about what they can do for clients and customers is just wasting their time," says Gollan.
"That's not what these sites are about and really the clue is in the name – social media. Instead go on and answers questions from others if you can, join forums in your sector and don't be embarrassed about asking for help when your company requires it."
Another invaluable way of using LinkedIn is to transfer those online discussions into real life meet-ups by meeting up new, local connections for coffee and a chat face-to-face.
However much time a business decides to devote to the online channel, it's definitely worth introducing it to their arsenal of self-promotional activities, concludes Gollan.
To see the rest of his LinkedIn tips and gain other useful business marketing insights, visit Gollan's website at http://www.caseygollan.com.au/