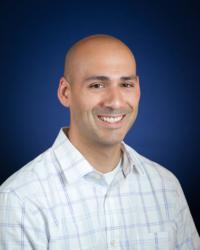 Vito has been a great team player with everyone at Annese and has earned the respect from his peers. I look forward to Vito leading the way and setting an example for the sales group in Central and Western New York.
Clifton Park, NY (PRWEB) July 01, 2013
Annese & Associates, Inc., is pleased to announce that Vito Lovecchio has been promoted from the role of Account Manager to Western Regional Sales Manager. Vito is based in the company's Syracuse office and reports to Vice President of Sales, Steve Heath.
In this new role, Vito will spearhead Annese's sales operations across the Central New York region, Rochester, and Buffalo territories through staff planning and development, implementation of geographic and vertical market penetration, and competitive strategies. He will work closely with Steve Heath, VP of Sales; and Mike Stepkoski, Eastern/Metro Regional Sales Manager; to lead the sales growth effort within this dedicated region.
"I am excited to be a part of the growth at Annese and to take on this new management role within the sales department," said Vito. "Our industry continues to increase in complexity, but taking the Annese customer intimacy approach has helped me to build a loyalty and trust with my customers that I will pass on to my team. We will push to continue to be relevant and get to know the people behind the decisions and the brand. Frank (Annese, founder) once said people buy from people, and it stuck with me."
Vito brings more than 10 years of experience as a sales professional and has been employed with Annese for more than six years. He has an extensive sales and marketing background, and was most recently recognized as Annese's 2013 Salesman of the Year for being the top performing salesperson at the company achieving overall margin, new business gross profit, and new product gross profit that was "off the charts and in direct alignment with Annese's growth-focused strategy at the time," confirms Maura Peddle, Chief of Staff.
"Vito has had a very successful sales career at Annese and has earned the right for a promotion to Regional Sales Manager," notes Steve Heath. "In addition to being outstanding at what he does, he really cares about his customers. Vito has been a great team player with everyone at Annese and has earned the respect from his peers. I look forward to Vito leading the way and setting an example for the sales group in Central and Western New York."
About Annese & Associates, Inc.
Expertise. Relationships. Innovation. Throughout the past four decades, these principles have established the foundation upon which Annese & Associates has emerged as the trusted adviser to our customers, partners, and communities. With a full-circle approach to integrating communications systems, Annese wraps professional and managed services around Infrastructure, Collaboration and Data Center Virtualization solutions. Guided by our services methodology, we design an end-to-end IT experience for our clients, implementing the tools of today and administering a plan for tomorrow. Our business is the art, science, and passion of connecting devices to networks, people to people, and ideas to action.
– ### –