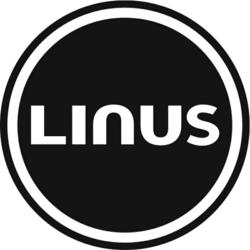 Bohemia, NY (PRWEB) July 01, 2013
On June 28, 2013, city bike designer Linus Bike comments on the Wounded Warrior Cycling Event, taking place in Pittsburgh, Pennsylvania this upcoming weekend.
According to an article published July 27th, 2013 on Pittsburgh.CBSLocal.com, titled, "Cycling Event Focuses On Wellness, Healing of Wounded Veterans," the Wounded Warrior Soldier Ride, taking place this weekend in the city of Pittsburgh, is a rehabilitative cycling event that focuses on "physical health, wellness and healing." In order to participate in the two-day event, warriors and veterans are fitted with adaptive equipment. It also provides peer support to the veterans.
Therese Mangham, a 22-year Army veteran was injured in 2008 after an IED blast left her with a traumatic brain injury. She explains that the Wounded Warrior Project has helped her heal.
"It was very difficult. I wasn't getting a lot of support through the VA and the Wounded Warrior Project came in and filled in the gaps where the VA wasn't."
Jason Latty, a representative from Linus Bike, a city bike designer, says Mangham and her fellow veterans deserve all the aid possible. "When our soldiers come back from being overseas, it can be extremely difficult getting back into civilian life. It can be mentally, physically and emotionally exhausting. Initiatives and events like the Wounded Warrior Soldier Ride provide well-deserved support and ensure the veterans that we're standing behind them. Everyone here at Linus Bike commends our country's veterans and hope that this weekend's cycling event is a great time for all involved."
Linus Bike is a California-based bicycle manufacturer that specializes in creating vintage style city bikes and commuter bikes. Not simply a bicycle company, Linus Bike sells a complete line of accessories for the environmentally conscious and for those who have a fondness for European style bicycles and the great tradition of European cycling.