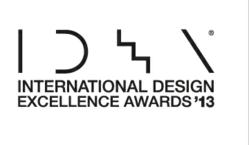 "We saw design solving problems that years ago wouldn't have been intuitive roles for designers to play—making government interesting and engaging, or designing a political campaign," said IDEO's Thomas Overthun, the IDEA 2013 jury chair.
Herndon, VA (PRWEB) July 01, 2013
The Industrial Designers Society of America (IDSA) revealed its winners of the International Design Excellence Awards (IDEA®) 2013 competition—a celebration of design excellence in products, sustainability, interaction design, packaging, strategy, research and concepts. Out of 687 finalists, 27 were honored with a Gold IDEA, while 45 received a Silver IDEA and 106 merited a Bronze IDEA. IDSA will announce live at the IDEA ceremony on Wednesday, Aug. 21, at its 2013 International Conference in Chicago, the Best in Show, Curator's Choice, People's Choice and the Sustainability Award.
"This year IDEA experienced a healthy increase in participation, most notably in digital design, computer equipment and student entries, and a more international group of participants," said IDEO's Thomas Overthun, the IDEA 2013 jury chair. "We saw design solving problems that years ago wouldn't have been intuitive roles for designers to play—making government interesting and engaging, or designing a political campaign. And, we noticed a trend towards design touching more aspects of the user experience, the best entries excelling with a consistent approach to hardware, interaction, digital and packaging design."
Below are six of the 27 products or services that captured IDEA gold:

Vacc-stamp is a stamp-style vaccine syringe for babies that uses micro needles to inject the vaccine with minimal pain.
Blackmagic Cinema Camera is a cinema quality digital video camera designed for the professional production of feature films, documentaries and commercials that costs less than $3,000.
Evotech, created for the developing world, is a low-cost portable endoscope that is durable, energy-efficient and waterproof.
Origami is a 100 percent recyclable personal mono-laser printer designed for the eco-conscious. At the end of the printer's life, its materials can be recycled to produce more paper for printing.
Tesla Model S is the world's first premium sedan built from the ground up as an electric vehicle, with a rigid body structure, a nearly 50/50 weight distribution and a low center of gravity.
The Obama for America Mobile Strategy created a set of mobile applications to support Obama's base of supporters during his 2012 reelection. The applications were designed to automatically deliver information, push notifications and field directives straight from the campaign's headquarters to people's phones.
The top corporate winners were Samsung Electronics claiming 10 awards, 3M securing four and Coway, Lenovo, LG Electronics, Nokia and PearsonLloyd receiving three each.
Among design firms: IDEO claimed nine awards, fuseproject captured five awards and Ammunition, LUNAR and NewDealDesign LLC earned three each. Umeå Institute of Design, in Sweden, topped this year's list of college wins with five awards.
For detailed descriptions, photos and contact information on all of this year's winners and finalists, visit http://www.idsa.org/idea-2013-gallery.
Composing the IDEA 2013 jury were 24 international design experts from design consultancies, corporations and universities. They spent weeks previewing entries online and two-and-a-half days of face-to-face debate and hands-on evaluation of the entries at The Henry Ford in Dearborn, Mich. Judging criteria focused on eight areas of industrial design excellence: innovation; benefit to the user; benefit to society; benefit to the client; visual appeal and appropriate aesthetics; usability, emotional factors and unmet needs for the design research category; and internal factors, methods, strategic value and implementation for the design strategy category.
The awards were chosen from the following industry and design categories: bathroom, spa and wellness; commercial and industrial products; communication tools; computer equipment; design strategy; digital design; entertainment; environments; gardens and outdoor; kitchens; leisure and recreation; living room and bedroom; medical and scientific products; office and productivity; packaging and graphics; personal accessories; research; service design; social impact design; student designs and transportation.
IDSA had 10 additional countries represented in this year's competition. Entries came from 41 countries, including Australia, Austria, Canada, China, Colombia, Czech Republic, Denmark, Finland, France, Germany, Hong Kong, Hungary, India, Iran, Israel, Italy, Japan, Jordan, Korea (North), Korea (South), Liechtenstein, Mexico, Netherlands, Poland, Russia, Singapore, Spain, Sweden, Taiwan, Turkey, United Kingdom and the United States.
The partners and media sponsors for this year's awards are British Design Innovation, Core 77, Curve magazine, Design Bureau magazine, Plastics News and Yanko Design. For the third year, The Henry Ford will house the IDEA winners in its permanent collection as it continues to tell the story of innovation.
About IDEA
Started in 1980 by IDSA, the International Design Excellence Awards program (IDEA®) fosters business and public understanding about the impact of design excellence on the quality of life and the economy. The IDEA program is considered one of the most preeminent design competitions in the nation with its scope and influence reaching far beyond U.S. boundaries.
About IDSA
With its roots reaching back to 1938 and founded in 1965, the Industrial Designers Society of America (IDSA) is the world's oldest, largest, member-driven society for industrial design. IDSA represents professionals in product design, interaction design, human factors, ergonomics, design research, design management, universal design and related design fields. The society produces the renowned International Design Excellence Award® (IDEA) competition annually; hosts the International Design Conference and five regional conferences each year; and publishes Innovation, a quarterly journal on design, and designBytes, a weekly e-newsletter highlighting the latest headlines in the design world. IDSA's charitable arm, the Design Foundation, supports the dissemination of undergraduate and graduate scholarships annually to further industrial design education. The organization has more than 3,200 members in 30 professional chapters in the U.S. and internationally. For more information, visit http://www.idsa.org.
###