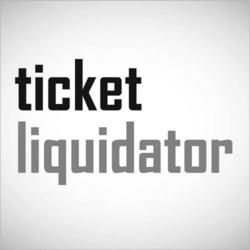 SOUTH WINDSOR, CT (PRWEB) July 01, 2013
One of the world's most adored power couples is taking the week of Independence Day 2013 by storm with tickets for 12 Beyoncé concerts going on sale July 1 and the release of the new Jay-Z album "Magna Carta Holy Grail" on July 4. Beyoncé kicked off her 65-date Mrs. Carter Show World Tour on April 15 in Belgrade, Serbia after a stellar first quarter of 2013 which featured Beyoncé singing the national anthem at the Presidential inauguration, performing at the Super Bowl XLVII halftime show, winning a Grammy® Award and producing and directing an auto-biographical film about her life.
Beyoncé's husband Sean Carter a.k.a. Jay-Z also began the year in style by announcing onsales for Jay-Z concert tickets for the Legends of Summer tour with Justin Timberlake back in Feb following the release of their collaboration on the single "Suit & Tie" in Jan. During Game 5 of the NBA Finals on June 16, Jay-Z was featured in a commercial where he revealed the July 4 release for his 12th studio album "Magna Carta Holy Grail" via Samsung app download. Fans can search for Jay-Z and Beyoncé tour dates at TicketLiquidator.com
All trademarks remain property of their respective owners. TicketLiquidator.com does not claim any right or ownership to any of the names contained in this release. These names are strictly used for descriptive purposes and do not imply an endorsement or partnership.
Ticket Liquidator is an online marketplace for tickets to live entertainment events. Since 2003, Ticket Liquidator has provided a selection of event seating inventory which now exceeds $1 Billion. With 7-day Customer Service, PCI and SSL security certifications and a Worry-Free 125% Guarantee and Safety Net Program, Ticket Liquidator ensures that all purchases are made with confidence. Ticket Liquidator is in no way associated with any of the artists or venues listed.