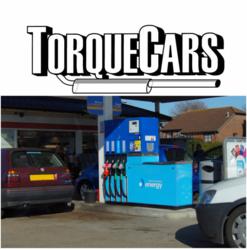 By slipping into bad habits most drivers are wasting between 20% and 30% of their fuel.
Deal, Kent (PRWEB) July 01, 2013
TorqueCars are campaigning to save millions of wasted gallons of fuel by championing good driver habits.
It doesn't take an expert or a comprehensive study to determine that most drivers are slipping into bad habits.
TorqueCars owner Waynne Smith says, "In the real world simple things like checking tire pressures, adjusting your driving style and correctly servicing your car can make a massive difference to your motoring expenses and costs."
While the usual focus of TorqueCars is on car tuning, they spend a lot of time educating drivers, making the roads a safer place and keeping the flow of traffic going. The cost of fuel could potentially reduce if all motorists used less fuel as the rules of supply and demand kick in. It doesn't take much of a change in driver habits to make a noticeable saving.
TorqueCars reports that there are a few common mistakes that drivers make which are costing them hundreds each year.
First up is maintenance. Poor maintenance of the car wastes money. Oil changes are vital and reduce wear and tear on the engine. Good quality oils can also save fuel by effectively reducing the friction in the engine. Low oil levels and using the wrong oil really accelerates engine wear and worn engines are less efficient and will use more fuel. Around 70% of cars have incorrect levels of oil or the wrong grade.
Additionally when air, fuel or oil filters get clogged up they add restrictions into the engine, decreasing efficiency.
It is also worth paying close attention to you tire pressures as these can make a big difference to fuel consumption. Under-inflated tires can adversely affect the car's handling, in addition to wasting fuel. You will also find there are fuel savings to be made through the correct tire choice. TorqueCars have seen fuel savings from ECO tires, although you will need to weigh up the initial purchase price of these with the fuel saving over their lifespan.
Driving style and general driving habits are certainly one of the biggest wastes of fuel. Most inexperienced drivers are guilty of at least some of the following fuel wasting habits.
Driving too fast - this can waste around 15% of your fuel or more! Going at 50mph is a lot more fuel efficient than driving at 70mph. Every 5 mph over 70 uses exponentially more fuel.
Driving at 75mph can use 25% more fuel than driving at 55mph. The larger the car the greater the fuel wasted. Driving a little slower will not add that much time to a journey. A 50 mile journey would take a mere 6.6 minutes longer and have saved a quarter of the fuel costs. Most journeys are much shorter than this, so the time difference becomes insignificant. Accelerate slowly, avoid using air conditioning (or turn it to a warmer setting) and close the cars windows at speeds over 30mph.
Braking hard also wastes a lot of momentum. Just easing off the throttle earlier when approaching a stop or junction will also avoid wasting fuel. By reading the road ahead, anticipating a delay and easing off the throttle early can make a real difference to the amount of fuel used. The less the brakes are used the more fuel efficient the journey will be.
Rather than sitting in stationary traffic with the engine running it pays to turn off the engine where legal to do so, please check your local laws regarding this. We'd only recommend doing this if the engine has reached operating temperature and the anticipated stop is likely to be more than a very brief period of time.
There is also another top tip from TorqueCars "Choose the right gear!" Contrary to popular belief being in too high OR too low a gear will waste fuel. Some drivers feel that changing up early conserves fuel and mistakenly believe that low rpm automatically means you're using less fuel. Your aim should be to keep the car in its power band where it is most efficient. Going outside of this will not only waste fuel but will increase the wear and tear on the engine resulting in costly repairs.
Keeping track of fuel consumption can actually pick up on potential problems and areas of the car that need maintenance. You should expect your fuel usage to increase in the colder weather and to drop in the summer.
For those serious about saving fuel there are a number of car modifications available. These modifications include remapping, alterations to the air intake and raising the running temperature of the engine. These are best carried out by an expert who understands each specific model of car. TorqueCars recommends seeking impartial, model specific advice before carrying out any car modifications.
Another area to consider is excess weight or drag. Roof racks or excess weight in the car increase fuel consumption. Removing roof racks when not in use and removing unnecessary items from the trunk will aid fuel economy.
Keep up with the latest motoring trends, DIY tips and keep track of your fuel consumption by bookmarking and regularly visiting http://www.torquecars.com.