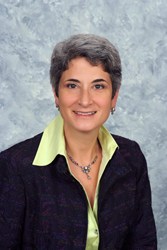 Cleveland, Ohio (PRWEB) July 02, 2013
July 2, 2013 Peter Weinberger, Managing Partner of Cleveland, Ohio, law firm Spangenberg Shibley & Liber LLP, has announced the appointment of Barbara Andelman, Esq., as the firm's first Chief Operating Officer. As the firm's COO, Andelman will be in charge of all aspects of office operations, operating expenses, marketing, and human resources. In making this announcement, Mr. Weinberger stated, "Barbara brings a skillset that we believe is uniquely suited to this brand new position at the firm. In addition to her extensive experience in administration, she has the background that will enable our firm to move ahead on many exciting new initiatives."
Andelman is a 1986 graduate of The Ohio State University College of Law, where she was the Executive Editor of the Ohio State Law Journal. She was also the recipient of numerous awards, including the John J. Adams Memorial Award, the Denis B. Eastman Memorial Award, and the John R. Moats Memorial Award. She received her B.A. with Distinction from Cornell University.
Prior to joining the Spangenberg Law Firm, Andelman served for close to seven years as the Executive Director of the National Association of Consumer Bankruptcy Attorneys, a national bar association with more than 4,000 attorney members.
From 1998 to 2007, Andelman was the Associate Dean at the Case Western Reserve School of Law, where she led the operations of the Student Services, Admissions, and Financial Aid Departments. She began her legal career as an associate with Benesch, Friedlander, Coplan and Aronoff.
ABOUT SPANGENBERG SHIBLEY & LIBER LLP
Spangenberg Shibley & Liber handles a broad range of defective drug and medical device, personal injury, medical malpractice, wrongful death, business dispute, and product liability cases. For more information about the firm visit spanglaw.com.