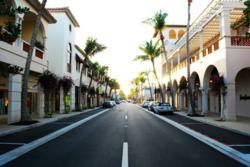 The demand for homes in Palm Beach and surrounding areas is astonishing. With a place that is perfectly embellished with such a variety of amenities like beautiful beaches, dining, golf courses, museums, shopping and water sports, homes sell quick
Palm Beach, Florida (PRWEB) July 02, 2013
Jimmy Buffett, known to all Parrot Heads around the world as the singer of Island music in South Florida, has recently purchased his third home on the island of Palm Beach. His 4 bedroom, 3 and a half bath home has just over 3100 sq. ft. and is located close to the beach. The home is located just across the street from his second home which he bought in 2002, and is thought to become a guest house for the singer.
Jimmy Buffett known for decades of touring and his Island style music, has made additional endeavors in restaurants and real estate in New York and in the Caribbean.
Distinct Estates has sold numerous homes within a close proximity to Buffett's new pad and has noticed the already desirable area to continue to grow in popularity. "The demand for homes in Palm Beach and surrounding areas is astonishing. With a place that is perfectly embellished with such a variety of amenities like beautiful beaches, dining, golf courses, museums, shopping and water sports, homes sell quick," said Sandy Pitchford, broker at Palm Beach Real Estate.
Some of the most popular Palm Beach neighborhoods are:

Old Palm
Mirasol Country Club
The Polo Club
Mizner Country Club
The Bears Club
Those looking to sell or buy in the area can contact the experts at Palm Beach Real Estate at (561) 910-0158. With years of local experience, their agents know Palm Beach like the back of their hand will walk their customers through every step of the way.
About Palm Beach Real Estate:
Palm Beach Real Estate is known to attract many luxury home buyers because of the elaborate homes, oceanfront estates, high end retail shops and award winning restaurants at your fingertips. The highly recognized agency is made up of agents with an unparalleled level of experience. Palm Beach Real Estate helps buyers find their dream home in a beautiful location. To learn more about Palm Beach Real Estate, please visit http://palmbeachflorida.com/.