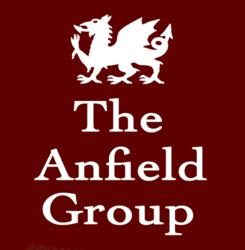 "Now our enemies are seeking the ability to sabotage our power grid," President Barack Obama, State of the Union Address, Feb.12, 2013.
Austin, TX (PRWEB) July 01, 2013
Electric utility experts from throughout the country will share their cybersecurity success stories July 31-August 1 in Austin at the 2013 Technologies for Security and Compliance Summit. The summit provides an annual opportunity for the bulk electric industry's cybersecurity experts to explain the positive results of their efforts to secure the North American power grid from cyberattack. In addition, speakers for cybersecurity regulatory agencies will offer their insight regarding the increasingly-complex regulations designed to safeguard the generation and transmission of electrical power in the U.S. and Canada.
"Based on the results of last year's summit, it is obvious the popularity of this event is due to its emphasis on the actual field experiences of electric industry and regulatory representatives," said Chris Humphreys, CEO of The Anfield Group.  "We don't spend a lot of time on theories -- this is a summit where attendees receive direct, experienced advice they can take home and use immediately." 
Presenters at this year's summit include representatives from MISO, the nation's first Regional Transmission Organization; the Electrical Reliability Council of Texas (ERCOT); CPS Energy, the nation's largest municipally-owned energy utility; Austin Energy; Sask Power; LCRA; and NERC. Vendors who played a key role in the cybersecurity success stories will also be represented. These include The Anfield Group, Raytheon, TripWire, EnergySec, Alert Enterprise, YARC Data, PAS, SANS and Waterfall.
Copies of presentations from last year's summit are available from The Anfield Group  website under the "Important Links" heading.
The summit will take place at Austin's beautiful Barton Creek Resort.  Registration is only $99 per person. The Anfield Group has secured a block of rooms at the resort that are available to attendees for a special rate of only $132 per night for July 30-August 4.  Reservations must be made no later than July 21 to secure this special rate. In addition, attendees are invited to participate in a July 30 pre-summit golf tournament at no additional charge. Barton Creek is the top-rated golf resort in Texas. Due to the limited availability of resort accommodations and the popularity of the summit, early registration is encouraged. To register, simply click here. 
________________
With more than 30 years of combined experience in NERC CIP standards, The Anfield Group stands out as the most experienced consultancy in the industry. The firm's experts have participated in CIP drafting teams and implemented the standards at utilities. The staff includes NERC-certified lead auditors and the founding chairman of the CIP Compliance Working Group composed of the CIP Compliance Managers and CIP Subject Matter Experts for all eight regions. Together, The Anfield Group staff has participated in more than 130 NERC audits.