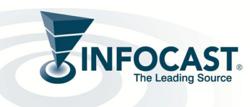 The Bakken Infrastructure Finance & Development Summit is the established business hub for shale boom infrastructure expansion in the Williston Basin
Woodland Hills, CA (PRWEB) July 02, 2013
Infocast, the established networking and deal-making hub of the oil and gas industry, returns with the 4th Annual Bakken Infrastructure Finance & Development Summit this September 9-11, in Bismark, ND. The summit will bring all the players in the well-to-refinery production and transportation chains together in one forum to discuss how they can overcome these obstacles and take advantage of the income potential presented by the Bakken oil boom.
Exciting new production techniques have turned the Bakken shale play into an energy success story, where crude production has surged and crude by rail traffic has gone through the roof. However, challenges still remain as pipeline infrastructure for delivering crude to market has not been built quickly enough to keep up with growing production. As a result, inland crudes are having trouble reaching the most lucrative markets and rail capacity has been inadequate in keeping pace with the increase in the transportation of crude by rail, leading to an 18-month backlog of 40,000 railcars on order. These bottlenecks are obstacles for producers but offer a multitude of opportunities for infrastructure developers.
The Bakken Infrastructure Finance & Development Summit is the premier established business hub for shale boom infrastructure expansion in the Williston Basin. For the first time, Infocast is bringing the three-day event to Bismarck, the heart of the action. Previous summits have been highly successful, gathering over 400 attendees from the leading players in the industry and local communities. This year's summit will feature keynote presentations from North Dakota's Congressman Kevin Cramer (R-ND) and Lieutenant Governor Drew Wrigley. Other notable speakers include Kelly S. Wilkins, Manager of Strategic Planning and Business Development at Enbridge Pipelines of North Dakota, Chester Trabucco, Chairman & Chief Executive Officer at Dakota Oil Processing, Tom Semiklose, Vice President of Sales at Safe Rack, LLC, Robert Pickel, Senior Vice President for Marketing & Sales at National Steel Car, Derek Gipson, Executive Vice President & Chief Financial Officer at Hiland Partners, Michael Lutz, Vice President of Midstream Development at Hess Corporation, Rodney W. Wren, President at New Frontier Midstream, LLC and Dean Purcelli, Strategic Marketing Advisor at Encana Natural Gas.
For more information, to register for the Summit, or to join us as a sponsor, visit the event website at infocastinc.com/bakken13 or contact Event Producer Duane Galila at 818-888-4444 x 52.
About Infocast
For over 25 years, Infocast has produced the highest quality events, tailored to the needs of the industries we serve. We intensively research the marketplace, pulling from an extensive network of experts to give you the information and connections to succeed.