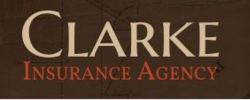 Triggered by aggressive driving, which can include speeding, tailgating and running red lights, road rage is considered a threat to personal safety by 9 out of 10 respondents...
Mount Holly, NJ (PRWEB) July 09, 2013
Despite having some of the strictest road rage laws in the country, a New Jersey resident recently fell victim – allegedly fatally shooting another motorist in Maryland on an on-ramp to Route 3, reported CS Monitor, on June 10 2013. This past month, after an alleged aggressive altercation, two motorists came to a stop on the road. Walker, after exiting his vehicle and walking toward the New Jersey motorist, fatally shot the driver. Currently, Walker is being held on a $1 million bond.
Over the last decade, road rage has consistently ranked one of the top concerns for Americans. Triggered by aggressive driving, which can include speeding, tailgating and running red lights, road rage is considered a threat to personal safety by 9 out of 10 respondents in an AAA Foundation For Traffic Security study. At Clarke Insurance Agency, the local insurance agents want to remind motorists that all drivers must remain alert on the roads – aggressive driving can occur at any time.
Avoiding road rage starts with understanding what it is. The National Highway Traffic and Safety Administration defines it as: "…an assault with a motor vehicle or other dangerous weapon by the operate or passenger(s) of another motor vehicle." There must be willful disregard for the safety of others. And, unfortunately, road rage can occur at any time, on any roadway. Aggressive driving on the other hand, which often leads to road rage, is a progression of unlawful driving actions – this can include failing to signal, speeding or improper passing, among many other things. As a motorist, it is important to look for signs of aggressive driving in yourself, and learn to combat it.
Signs of aggressive driving:

Increased irritability
Swearing, yelling or making gestures at other drivers
Not paying attention
Frequent lane changes
Jumping or running red lights
Speeding
Cutting other drivers off
Tailgating
Although a motorist may not intentionally be driving aggressively, if you notice any of these signs in yourself, there are ways to combat it.

Remain calm – remember, you cannot control the road
Concentrate on driving safely, and ignore everything else
Change your route of driving if there is too much congestion
If confronted by an aggressive driver, the best thing to do is remain calm and avoid confrontation. In New Jersey, aggressive drivers could land themselves in prison for up to five years if their behavior causes a serious injury. With a consistent driving record of aggressive behaviors, obtaining auto insurance can also become nearly impossible. New Jersey motorists with questions or concerns are encouraged to give the local agents at Clarke Insurance Agency a call today.
About Clarke Insurance Agency:
Since 1979, individuals, businesses and families all across the state of New Jersey have put their trust in the qualified agents at Clarke Insurance Agency. It is the combination of service, affordability and personal attention that makes the agency a successful option for anyone looking for insurance. The agency's staff can help with traditional policies as well as specialized policies. All New Jersey residents need to do give them a call. A personalized insurance experience that will enhance the value of all of life's assets is just a call or click away with the modernized insurance shopping experience Clarke Insurance Agency can provide. The agency also serves communities in Pennsylvania.