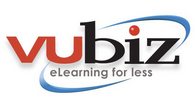 Los Angeles, CA / Toronto, ON (PRWEB) July 02, 2013
Vubiz reports profits over industry norms for consecutive years in a row, and steady growth above 15% which has added to the success of their recent Employee Share Ownership Plan (ESOP) launch. ESOP's are widely used in North America, and Vubiz employees have responded strongly to the program and bought into the company with a formal ESOP plan that makes all employees owners.
Vubiz President Jim Rapino says with ESOP everyone wins, "This program ensures all employees have an opportunity to be owners and which in turns provides engagement and high quality service, as owners care."
ESOP is a formal plan made available to eligible employees of a company which allows them to participate in the long-term value growth of the business through the purchase of an ownership interest in the company, and by so doing becoming owners. It is a cornerstone element of a long term strategy to help attract and retain key employees.
Popular companies in the U.S. with ESOP include Publix Supermarkets with over 150,000 employees, WinCo Foods and Dunn Edwards Paints.
Esop's often help a business reach their maximum potential as employees are committed to the success of the company.
Employee Owners are healthier, wealthier and wiser according to a UK study. The study examined measures of wellbeing and health at employee-owned companies. The authors found a "very high level of wellbeing and satisfaction across a range of issues in all of the organisations in the survey." The employee-owners reported higher levels of job satisfaction, especially in comparison to nonemployee-owned companies where they had worked before. (NCEO Newsletter)
About Vubiz: Vubiz is an award-winning eLearning supplier and designer of corporate courseware providing anytime, anywhere training that delivers learners with timely, focused learning. Vubiz is a full service eLearning solutions provider with an LMS, authoring tool and online library of more than 2,000 hours of training and development content.