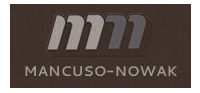 Eliminating worry and making life easier is the plan when Mancuso-Nowak Insurance Agency partners with any individual or business in Massachusetts.
Shrewsbury, MA (PRWEB) July 03, 2013
At Mancuso-Nowak Insurance Agency, it's about more than insurance- it's about building relationships with every customer who depends on the agency. With great excitement, the agency recently launched its modernized digital marketing campaign. Reliable service is what the agency is all about, and it is their hope that their new digital marketing campaign will allow them to continue to go above and beyond, exceeding the expectations of Massachusetts residents.
The agency's VIO, or website, http://mancuso-nowak.com/, was developed as a key component of their marketing campaign. With its capabilities, Mancuso-Nowak Insurance Agency aims to advance and modernize the online insurance shopping experience for all of Massachusetts. The agency aims to make the process of obtaining affordable and comprehensive insurance easier, more educational for anyone who is looking for options. For Massachusetts residents looking to protect their vehicles or homes, Mancuso-Nowak Insurance Agency offers customizable homeowners insurance and auto insurance coverage options. And for business owners in Massachusetts, the agency offers options for comprehensive business insurance, too.
In order to make all of this possible, the agency has partnered with Astonish – an insurance digital marketing and sales training company that specializes in modernizing the ways which the insurance industry does business. With this, the team has created a revolutionary new online marketing strategy. Their new methods include an exclusive "Virtual Insurance Office," designed to increase consumer engagement as well as provide the visitor with a more personalized experience. The Astonish campaign is also intended to help the agency both find and keep prospective clients, while continuing to broaden the agency's reach.
Eliminating worry and making life easier is the plan when Mancuso-Nowak Insurance Agency partners with any individual or business in Massachusetts. Getting started is as easy as filling out a form online for more information and a quote. Once the agency understands a bit more about the customer, the process of obtaining comprehensive and customized insurance services has begun and personalized attention is the driving force of a successful relationship.
Their new digital marketing campaign and VIO enables easier communication. Getting in touch with Mancuso-Nowak Insurance Agency is easier than ever before. Interested Massachusetts residents can simply fill out a free quote online, get connected with the agency's experts on various social media platforms or just give them a call at (888)-499-7237.
About Mancuso-Nowak Insurance Agency:
Conveniently located on Route 9 in Shrewsbury, Massachusetts, Mancuso-Nowak Insurance Agency has been providing full-service insurance solutions to residents for years. Whether it's personal or business, the agency embraces all clients with open arms. A highly trained staff assists every individual or business with risk assessment, and solutions to protect all that matters most in their worlds. A proud member of the Renaissance Alliance, the agency is able to access more insurance companies and products than the average local agency and looks forward to helping all of Massachusetts.