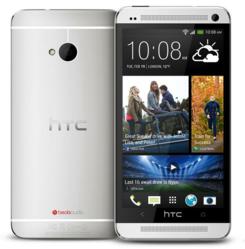 Margate, FL (PRWEB) July 01, 2013
An estimated 60% of Americans now use smartphones over traditional cell phone devices. To keep up with the growing and evolving demand for smart devices, Techzilla, a one-stop shop for all things tech, has added the HTC One Android smartphone to its lineup of buyback products. Customers can now obtain the price of HTC One devices in different conditions for selling back.
Taiwanese manufacturer HTC developed the HTC One and has so far sold over 5 million units since its March 2013 release. This makes it the third-runner up to the current reigning smartphone giants, the iPhone 5 and Samsung S4, which are currently in first and second place for worldwide sales, respectively. The HTC One is the follow up to last year's acclaimed HTC One X (customers can also sell HTC One X devices through Techzilla's Buyback program). The newest One smartphone from HTC is popularly recognized for its emphasis on optimized hardware features and advanced software specs.
Physically, the HTC One stands out from the recent herd of smart phones thanks primarily to its unique aluminum casing made for optimal aesthetic protection. Since its release, the One's sleek metal exterior has been highly acclaimed for its superior aesthetic and protective properties and has already garnered a popular following in the market. The One also features dual front-facing stereo speakers, which were added to enhance the user's music and video enjoyment. Its advanced front-end speakers break from the traditional practice of adding speakers in the back of the phone and have been one of its most unique and useful advancements. The One is also running on the latest smart processor out of Qualcomm, Snapdragon, which promises faster and more durable phone operating.
Over the last month, Techzilla has made it possible to sell HTC devices on their buyback platform in order to diversify its services and enhance its competitive edge. Techzilla's Buyback program originally catered to Apple buyers and exclusively bought back iPhone, iPod Touch, and iPad gadgets. With the inclusion of HTC devices, people can now also sell HTC Thunderbolt and sell HTC Incredible gadgets, predecessors to the HTC One.
Techzilla has also added other non-Apple smartphones from popular cell phone giants including Motorola, LG, Blackberry, and Samsung, which can be viewed on their website. Techzilla has plans to open their first hands-on retail hotspot in Ft. Lauderdale this August. All the buyback services consumers have access to online will soon be attainable in person.
About Techzilla
Techzilla is the one-stop shop for all things tech, supporting the evolving technology needs of consumers and small businesses. An experienced team of customer support agents is available around-the-clock to help troubleshoot and repair issues, as well as to offer gadgets and devices from today's leading technology brands. Techzilla also provides a dedicated platform to help educate and inform consumers on the latest tech trends and can guide its customers through tech purchase decision-making. For more information, please visit Techzilla.com, Facebook.com/TechzillaTechSupport or Twitter.com/TechzillaTech. Techzilla is a subsidiary of the ElephantGroup.com, which is also the parent company of QologyDirect.com, Saveology.com, and EG Performance.