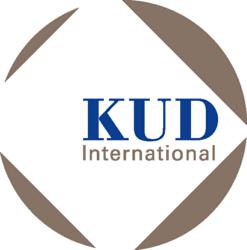 "We consider this a mission-driven project in alliance with Mayo Clinic, and procuring the land is the first step in realizing its vision set long ago," said Marvin Suomi, KUD International president and CEO.
Phoenix, AZ (PRWEB) July 01, 2013
Plans to establish a biomedical and advanced technology research and development campus in northeast Phoenix advanced this week as KUD International, a subsidiary of one of the world's largest development, design and construction companies, announced its plans and submitted an application to acquire 225 acres for the project from the Arizona State Land Department.
The proposed campus is the cornerstone of the Arizona Biomedical Corridor, a collaboration between the City of Phoenix, Arizona State University and Mayo Clinic announced in 2012 to expand the state's bioscience industry by clustering compatible organizations in the corridor, located in northeast Phoenix at 56th Street and Mayo Boulevard, just south of the Loop 101 freeway. The development lies adjacent to the Phoenix campus of Mayo Clinic.
Acquiring the land could take up to a year, KUD officials anticipate. In the meantime, KUD is moving forward on plans for the first building at the more than $1 billion research park, which upon completion could generate thousands of jobs in the region.
Wyatt Decker, Vice President, Mayo Clinic and CEO Mayo Clinic in Arizona, said the project aligns well with Mayo Clinic's plans in Phoenix and will play an integral part in its vision to continue to provide innovative, patient-centered medical care, supported by robust programs in research and education.
"The Arizona Biomedical Corridor will further strengthen the region's growth as a national and international destination for healthcare-related research, education and private sector interests," Decker said. "Our work with the City of Phoenix and ASU led to our relationship with KUD, a firm we believe will successfully complement and support our vision."
Arizona State University President Michael Crow agreed, saying, "The development of the area adjacent to the Mayo Clinic Hospital, with its focus on biomedical and advanced technology research and manufacturing, is well aligned with ASU's partnership with Mayo Clinic to create new health education and research facilities. We are encouraged that KUD shares our collective vision."
KUD International LLC specializes in developing public-private projects around the world. It has extensive experience with large-scale developments that are founded on research and education and supported with a complementary mix of uses. The company is constructing a research park in Israel in conjunction with Ben-Gurion University that is similar to the one proposed in northeast Phoenix.
KUD International President and CEO Marvin Suomi said the collaboration with Mayo Clinic presented KUD with a sound basis to make a significant investment in establishing a major biomedical research and healthcare complex in north Phoenix. "We consider this a mission-driven project in alliance with Mayo Clinic, and procuring the land is the first step in realizing its vision set long ago," Suomi said.
Arizona Governor Jan Brewer added, "I'm pleased the Arizona Land Department has accepted and advanced an application for this proposal, paving the way for the development of a premier medical and research facility in north Phoenix. Not only will this project create thousands of high-quality jobs, it will strengthen and secure our position as a global leader in providing world-class medical care. With the involvement of partners like the Mayo Clinic and Arizona State University, I know this project will be a point of pride for the entire state."
Others involved with the project identify KUD's relationship with Mayo Clinic, its expertise and its initiative in acquiring the state land as important factors that will help the Arizona Biomedical Corridor become a reality.
"I think this is another example of Arizona's economic recovery and an indication of the growing strength of the Arizona real estate market," said Arizona State Land Commissioner Vanessa Hickman. "This is a big win for State Trust Land beneficiaries and the result of careful negotiations between the Arizona State Land Department and the other collaborators."
Phoenix Mayor Greg Stanton said, "In January 2012, I announced a vision to grow more high-wage jobs in Phoenix by creating a second bioscience campus on a 1,000-acre corridor in Desert Ridge in northeast Phoenix. Because we already have great partners like Mayo Clinic and Arizona State University, KUD's investment plans are the key private interest we need to unlock the potential at this location for education and research and create a greater magnet to attract high-wage jobs to Phoenix." 
District 2 Councilman Jim Waring adds, "In February 2013, the City Council adopted a formal strategy to focus on high-wage, bioscience and technology uses within this corridor. I am very pleased to see that the private sector agrees and validates the City's concept. The City of Phoenix will be a great partner in the project, focused on helping KUD start their development projects as quickly as possible. Our business community tells us time and again that five-day site plan reviews and one-day construction permitting provide great value and we look forward to delivering this same great service to KUD."
About KUD International
With offices in New York, Long Beach and Orlando, KUD International is a Kajima USA company and part of the global Kajima Corporation, one of the world's largest development, design and construction companies. KUD International provides broad development services to clients around the world, coordinating all facets of financing, planning, design and construction of large-scale real estate development projects. For more information, visit http://www.kudllc.com. With offices in New York, Long Beach and Orlando, KUD is a wholly-owned subsidiary of Kajima Corporation that has operated in the United States for 50 years and earned global revenues last year totaling more than $16 billion.
About the Arizona State Land Department
The Arizona State Land Department manages 9.3 million acres of State Trust land for the benefit of 13 beneficiaries, predominantly K-12 education. The Department generates revenue by selling, leasing and otherwise permitting the use of State Trust land. In FY 2012 and the first half of FY 2013 the Department generated over $430,000,000 for Trust land beneficiaries.
# # #