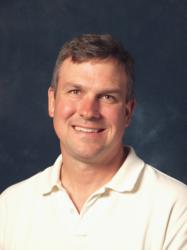 We have an excellent team in place there and I look forward to helping them deepen existing accounts and develop prospective ones, all while maintaining an individual level of attention and care to each and every customer we serve.
Clifton Park, N.Y. (PRWEB) July 01, 2013
Annese & Associates, Inc., is pleased to announce that Metro New York/New England Regional Sales Manager, Mike Stepkoski, has expanded his territory to oversee Eastern NY sales operations. Mike is based in the company's Brewster office and reports to VP of Sales, Steve Heath.
Mike has over twenty years of experience in sales management, four of which have been spent at Annese. As one of two Regional Sales Managers for the company, Mike will continue to demonstrate leadership, strategic focus, and business acumen to achieve sales goals and support Account Managers in growth-focused strategies.
Since 2009, Mike has been instrumental in developing Annese's Southern Tier territory which has grown from one physical office location to two: one in Brewster and one in Chester. More than ten employees have been hired in that region alone with a nearly 40% spike in cumulative revenue.
"I am very excited to be assuming the role of Regional Sales Manager to Annese's Eastern salesforce," said Mike."We have an excellent team in place there and I look forward to helping them deepen existing accounts and develop prospective ones, all while maintaining an individual level of attention and care to each and every customer we serve."
About Annese & Associates, Inc.
Expertise. Relationships. Innovation. Throughout the past four decades, these principles have established the foundation upon which Annese & Associates has emerged as the trusted adviser to our customers, partners, and communities. With a full-circle approach to integrating communications systems, Annese wraps professional and managed services around Collaboration and Data Center Virtualization solutions. Guided by our services methodology, we design an end-to-end IT experience for our clients, implementing the tools of today and administering a plan for tomorrow. Our business is the art, science, and passion of connecting devices to networks, people to people, and ideas to action.
– ### –