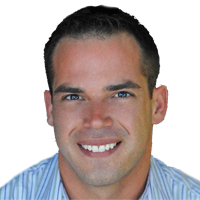 Langford comes to Climb with over 8 years of sales experience in residential general brokerage.
San Francisco, CA (PRWEB) July 01, 2013
San Francisco-based Climb Real Estate Group is pleased to announce their affiliation with George Langford, who will join the real estate team as Sales Associate. An accomplished residential real estate agent, Langford comes to Climb from Zephyr Real Estate with over 8 years of sales experience in residential general brokerage.
"Climb is an innovative real estate company and group of agents that are setting new trends in the market and doing real estate a whole new way," said Langford. "I hope to bring my clients a fresh opportunity to experience the best and highest quality of knowledge, marketing and trendsetting ways so they can achieve new financial heights."
Langford is the founder of SevenSquaredSF, a real estate website which launched in 2004 with the goal of giving savvy San Francisco buyers and sellers an opportunity to explore San Francisco neighborhoods and stay in touch with the latest market trends. He is affiliated with the National Association of Realtors, California Association of Realtors, San Francisco Association of Realtors and is a certified e-PRO. He has also served on the board of several local organizations and non-profits.
"2013 has been a great year for Climb Real Estate Group, driven by our innovative products like our new search site and iPad app and the power of our brand," said Managing Sales Director Michelle Balog. "And we're excited about what lies ahead. In addition to our recent affiliation with Danielle Lazier, we are pleased to have George Langford join our team. Both are aligned with our biggest opportunities to drive growth and market share into the neighborhoods of San Francisco."
"George will play a pivotal role in Climb's innovation," said Tiffany Combs, Climb's Managing Broker. "We believe that he is the type of agent with both a sales background and technology experience that will provide the best buying and selling experiences for consumers."
Langford is a Bay Area native; he grew up in Burlingame and moved to San Francisco 13 years ago. He is a wine enthusiast and founder of NorCalWine Club and regularly participates in community fundraisers. Langford currently lives in the SOMA District with his partner and their 1-year-old puppy Clavin.
About Climb Real Estate
Climb Real Estate Group is a full-service general real estate brokerage with an emphasis on the purchase, sale, rental and marketing of select residential new developments, commercial and premier resale properties. We specialize in condos, high rises, lofts and homes in South Beach, SOMA, South Beach, Mission Bay, Rincon Hill, Potrero Hill and Central Waterfront. Our focus is on urban-style properties, specializing in new construction, historic loft conversions, live/work spaces, Victorian flats, modern condominiums, and stylish single-family homes. We also have exclusive access to off-market listings, foreclosures and developer specials.