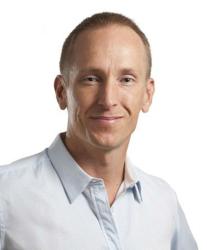 It's actually pretty simple to increase your Facebook Edgerank (ie reach) if you know how.
(PRWEB) July 07, 2013
In his latest bulletin Facebook Edgerank: Eight Ways Companies Can Reach More People With Posts he shows companies how to boost their Facebook reach.
Says Gollan: "Over the past couple of years, the powers-that-be at Facebook HQ have been building and tweaking an algorithm aimed at reducing newsfeed clutter. In an over-simplified nutshell, interesting and engaging posts are shown to more fans than uninteresting or unpopular posts.
"It's actually pretty simple to increase your Facebook Edgerank (ie reach) if you know how."
Currently Edgerank is made up of three different metrics, explains Gollan. These are:

Affinity: How users interact with posts
Weight: What type of update is being uploaded (photos, text-only updates, videos, etc.).
Time Decay: New posts receive more reach. The older an update gets, the less value it holds.
So it makes sense then, says Gollan, for businesses to adhere to the following in order to boost their online presence:
1. Post photos
There is a clear preference for images so always post a picture with a status update, link etc. And that includes a video – simply upload a static thumbnail of the video.
2. When including a link to the company's blog or website, put it in the first comment box of the update, rather than in the update itself.
This is because one of the reasons for Facebook's Edgerank algorithm is to limit the amount of spam moving through users' newsfeeds. Pages which constant post links to their blogs are viewed as dull. Get round this by posting the link to the company website or blog in the first comment of the update, rather than in the post itself. US group Business Among Moms reported a 150% increase in reach when using this technique.
3. Keep posts interesting
Try not to post the same type of update every day.
4. Keep posts relatively short
Social marketing company Vitrue's study showed that as the number of characters in a post increases, engagement decreases.
5. Offer deals and discounts
Another study, this time by Social Media Examiner showed 40% of users 'like' a business page in order to receive discounts and promotions. People love to share a good deal; sharing increase engagement. Engagement increases Edgerank.
6. Promote posts to other social media followers
For important posts promote them to Twitter followers, LinkedIn connections, and on Google +. Perhaps even pay for some promotion on Facebook with a sponsored story or promoted post.
7. Encourage fans to bypass Edgerank
Some fans have the ability to opt-in to receive notifications when page administrators create a new post. This means users who opt-in will see every post published, says Gollan. Even better, they'll receive a notification in the top left corner of their screen and on their mobile device.
Although the majority of fans probably won't bother with this, hardcore fans may – and these are the ones who are the most likely to engage, participate and ultimately, to buy from the company.
8. Post at the Optimal Day and Time
Although the best day and time to post may vary slightly depending on a company's niche and audience, overall, the best time to post is on the weekends (interaction is around 14% higher on weekends according to a study by Buddy Media).
Adds Gollan: "When it comes down to it, increasing Facebook Edgerank is simply about increasing engagement. The more fans that are engaged with your page, the more fans that will see your posts.
"I know some people are annoyed with the whole concept of Edgerank, calling it 'just another way for Facebook to make money'. To some extent I agree.
"But when you think of Edgerank as forcing you to step up your game and figure out ways to be more interesting, more helpful, and more engaging then maybe it's not such a bad thing after all."
Get more up to the minute business coaching ideas and advice on his website http://www.caseygollan.com.au/