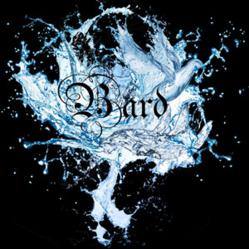 Hollywood, CA (PRWEB) July 02, 2013
The Hollywood folk-pop band known as Bard has released their long-awaited debut LP album, "No Sleep for the Lonely." The record is comprised of 12 new, original tracks for a total playing time of approximately 40 minutes. With a nod to Bard's long-standing and loyal fan base, it includes all of the singles previously released on their 2011 "No SleEP" EP record. It is the most capital studio album from Bard to date, and stands to prove their clout to the modern music world once and for all.
Bard's youth belies their maturity in terms of both musical expertise and songwriting. Perhaps best described as a folk-pop ensemble, their sound has elements of rock, pop, and bluegrass. The result is a fine example of the still-rising popularity of indie folk and "newgrass" music, as well as the recent resurgence of the early-90s, clean-channel, alternative-pop sound. Bard cites as main artistic influences Our Lady Peace, David Ford, Third Eye Blind, Incubus, and Avenged Sevenfold. In addition, their unique tone on "No Sleep for the Lonely" has much in common with acts such as Third Eye Blind, The Goo Goo Dolls, and Gin Blossoms.
Bard was founded in Mio, Michigan, by songwriters Lucas Christenson and Steven Crandall. Their decision to relocate to Hollywood was a leap of faith following the burning of their trailer on the road in 2009, in which their clothing, instruments, and all else perished irreparably. Having come to Los Angeles to pursue their music career, they are joined by Alfred Jasso, Andy Olson and Jesus Orosco. Their music was featured on ABC's program "No Ordinary Family" in 2011.
They write of their new record, "When we write our music it comes from the heart. We want to reach out and touch people with our music and help them throughout their journey. We don't believe in just writing catchy tunes with no meaning behind them. We hope to bring meaning back to the music industry by empathizing with our listeners and their struggles."
"No Sleep for the Lonely" by Bard is available online worldwide beginning early summer 2013.
-Sean McCauley
Sr. Staff Writer
MondoTunes
The LP "No Sleep for the Lonely" is distributed globally by MondoTunes (http://www.MondoTunes.com) and is available at iTunes for convenient purchase and download
ARTIST CONTACT INFO:
eMail -
bardnow(at)gmail(dot)com
website -
http://www.everythingbard.com
Twitter:
@bardofficial