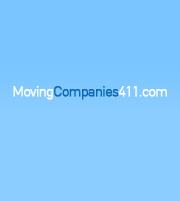 (PRWEB) July 01, 2013
When people need to move to a new home or office there are several options as to how they can accomplish the move. One option is to hire a moving truck service and the other is to do their own transporting in a rental truck. This may take a lot of fuel to move their furniture or any other things from one point to another and most people do not have a suitable vehicle for transporting their goods. For this purpose, moving trucks are a sufficient and convenient solution for this problem. With the help of this service they just have to pay for the services they want to be done. The moving trucks have low competitors in this service because of their low and reasonable rates as well as their efficient job. Moving Companies offers access to several rental moving truck rental companies via their online database. Moving Companies is now offering a tip sheet on their website which fully explains how customers can use rental trucks to move their own goods - thus, saving up to 50% on moving expenses.
In addition to rental trucks, http://movingcompanies.moving.com also offers different moving services, according to the customers' needs. Customers can rent trucks, freight trailers, pickup trucks and vans. They also offer workers to assist with packing and loading of the goods according to their sensitivity and heavy weight. In order to help customers to pack properly, there are also moving supply companies on the database where one can order boxes, containers, tape, rope and markers. These services differentiate them from other online moving resource websites because they offer a wide range from self service movers and assistance to full service moving companies who will pack, load, transport and unload without any assistance from the customer. In addition, all of the companies listed have been pre screened and deemed reputable and reliable, which saves customers time doing research to find the best company for their needs. This gives the customers peace of mind that they are dealing with a trustworthy company.
With the help of the site, Moving Companies allows users to easily get all the information about the rates of moving goods with weights and distance from the source to destination point. This makes it easier for the customer to balance their goods and estimate their moving budget. There is an easy online estimate tool wherein customers can input their moving details and instantly receive quotes from reputable moving service companies. Whether a customer needs more specialized service such as auto transport or self storage or a regular full service move, Moving Companies is there to assist every step of the way.
Some more helpful tips offered on the site are to remind customers to check that the company is insured and licensed, as well as to read prior customers reviews. Also, it guides customers in when is the best time to book a move in order to save the most money and ensure the smoothest transition to the new destination. All companies listed on the site have professional office staff and workers in he field. This is just another way to help customers achieve peace of mind when dealing with any sort of move – local, long distance or even international. Moving Companies is easily accessible to help any and all customers to make a successful move at the lowest price possible.